whisky a go go
By Harvey Kubernik c 2016
Stax Records, an imprint of Concord Bicycle Music, is pleased to announce the Friday October 21st release of Otis Redding – Live At The Whisky A Go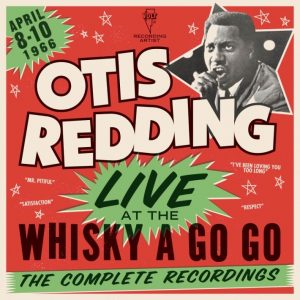 Go: The Complete Recordings via Universal Music Canada, the country's leading music company.
On Sunday, October 23rd, Stax Records will host a listening party at Los Angeles' Amoeba Records, just down the same Sunset Blvd. street where Otis and Co. recorded it 50 years ago. The event will include box set giveaways, along with other Stax items like tote bags, t-shirts and vinyl Otis Redding albums.
In chronological order, this six-CD collection presents the entirety of Redding's historic performances over three nights at the famed Sunset Strip venue.
By the spring of 1966, 24-year-old Otis Redding was a bona-fide star on the R&B and soul radio waves. The singer was enjoying the critical and commercial success of his third studio album, Otis Blue, and was watching his singles cross over to the (typically very white) pop charts.
Redding had yet to be fully embraced by a white audience, and this weekend-long gig in Hollywood–booked at a venue known more for hosting hippies, and launching bands like the Doors, the Byrds and Buffalo Springfield–was a shrewd move to introduce Redding to a new market. Continue reading →