revolver
Beatles LOVE Show Now in 10th Year in Las Vegas;
The Beatles: Live At The Hollywood Bowl released for the first time on CD September 9th
Ron Howard's authorized documentary feature film about The Beatles' phenomenal early career The Beatles: Eight Days A Week – The Touring Years has U.S. theatrical release date for September 16th, 2016
By Harvey Kubernik c2016
I first heard caught 'Love You To' from the Beatles' Revolver LP in July 1966 previewed on radio station KRLA from Pasadena California during deejay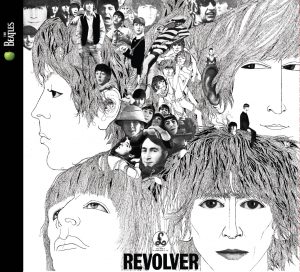 Dave Hull's shift.
He back announced the album selection and touted George Harrison's vocal and sitar instrument on the Harrison-penned tune, along with referencing the Indian classical musician Ravi Shankar.
"Love You To" was very spooky. This was by the Beatles? It sounded like something from the 1952-1954 black and white television series Ramar of the Jungle starring Jon Hall.
The first week of August '66 I purchased my monaural copy of the album at the legendary Frigate Record shop at the corner of Crescent Heights Blvd and 3rd Street in Los Angeles.
In June of '66, the Monkees had done a photo session for a September issue of TV Guide at the Frigate 3 months before their television series premiered. My mother Hilda worked for Raybert the Monkees' production office at Screen Gems-Columbia studios in Hollywood as a secretary and in the stenographer pool, and my brother Ken and I along with mom assembled the first Monkees' yellow colored press kits on our 5th Street kitchen table. Continue reading →