marley and the wailers
By Harvey Kubernik c 2018
On August 24, The Marley Family, Island Records, and UMe celebrated 40 years of Kaya, Bob Marley & The Wailers' historic March 1978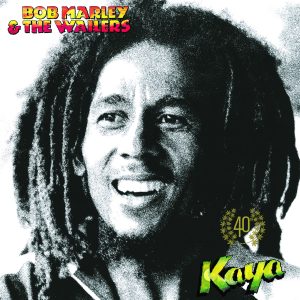 release.
This anniversary edition features Stephen "Ragga" Marley's exciting and vibrant new "Kaya 40" mixes of all ten tracks from the original album alongside its original mixes in 2CD and 180-gram 2LP configurations. (The digital version will be a standalone release of Stephen's mixes only.)
The album is also available as a limited edition 180-gram 2LP green vinyl version exclusively at BobMarley.com
Recorded in London concurrently with the material that ultimately comprised 1977's Exodus — a record proclaimed by Time Magazine in 1999 to be the Best Album of the 20th Century — Kaya is the sonic-sibling bookend that attempts to share all the joy, spirit, and literal DNA of some of Marley's most groundbreaking material.
The album isn't one of my most played Bob Marley discs on planet Kubernik, but Kaya does contain a few of the most enduring songs in the entire Marley catalog, particularly "Is This Love," "Easy Skanking," and "Sun Is Shining." Continue reading →