By Harvey Kubernik © 2017
Leonard Cohen, the Canadian songwriter/ poet/novelist and performer waived a physical goodbye at age 82 on November 7, 2016, just after the release of his 14th album, the uncompromising and urgent You Want It Darker.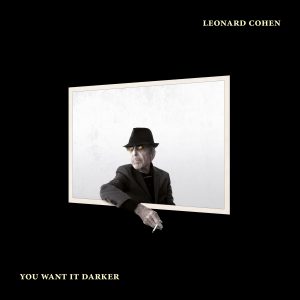 In December 2016 I was invited to guest deejay on Los Angeles radio station The Sound 100.3 FM Classic Rock KWSD My Turn program. KWSD is Southern California's classic rock station with over 1.3 million listeners.
The broadcast aired in January 2017. The studio overlooked the street in the mid-Wilshire district area where Leonard lived in a duplex. I dedicated "Hallelujah" to him.
It was my audio service of sitting shiva for Leonard.
November 7, 2017 will be the one year yahrzeit of his death.
My 2014 critically acclaimed book on Leonard Cohen, Everybody Knows, is now published in America, England, Russia, France, Germany, China and two different editions in Canada. It's now out in paperback in the UK from Omnibus Press. Continue reading →