indie spotlight
by Harvey Kubernik
Q: Why did you choose Drifting Sand as a band name?
A: I was driving down Highway 1 (aka the Pacific Coast Highway) one day with my buddy Surfer John, we had just written our first two songs together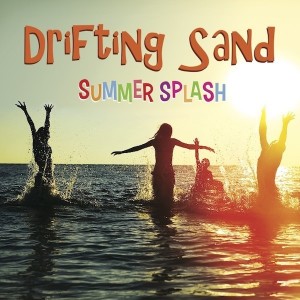 and decided to form a band but didn't have a name yet.  Then we passed an actual drifting sand sign on the way to Santa Cruz and I thought that's a great name for a band.  We immediately adopted it and now I like to ask people if they've seen our billboard campaign up and down the coast!
Q: It's no secret about your fascination with all things beach and surf. Monumental surf music and beach cinema. Water themes and regional surf spots underscore your songs. What has always drawn you to the beach and surf culture in general?  What has always attracted you to beach-driven and pop bands like Jan & Dean?
A: I've just always felt drawn to the beach, the sand, the surf, the sun, water and surfing…and California girls.  But hearing my brother and sister play their Beach Boys and Rip Chords records when I was a kid definitely had an impact, it's like those songs got into my system and have never left.  I think it was just the amazing harmonies and timeless melodies that struck a chord and they became the soundtrack to all things beach and surf, as you say.  But as much as I love the pop stuff like Jan & Dean, I also dig the distorted and single-note staccato tones of Dick Dale and the fuzzed-out sounds of Davie Allan & The Arrows.  And "Telstar" by The Ventures was one of the first songs that I remember hearing as a kid that made me think, "Wow, that's a way-cool sounding song!" Continue reading →