henry diltz
By HARVEY KUBERNIK  C 2018
Before playing its final show on May 5, 1968 at the Long Beach Sports Arena in Southern California, Buffalo Springfield released three studio albums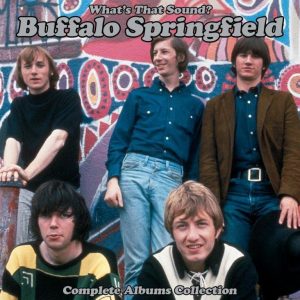 on ATCO during an intense, two-year creative burst.
Those albums – Buffalo Springfield, Buffalo Springfield Again, and Last Time Around – have been newly remastered from the original analog tapes under the auspices of Neil Young for the new boxed set: WHAT'S THAT SOUND? THE COMPLETE ALBUMS COLLECTION shipping from Rhino Records on June 29th
The box set includes stereo mixes of the group's three studio albums plus mono mixes for Buffalo Springfield and Buffalo Springfield Again. There are also CD and limited-edition vinyl sets.
So to acknowledge the 50th anniversary of Buffalo Springfield's last appearance, and Rhino's target retail launch date of this package, earlier this decade I had asked some friends who attended that memorable event.  Chris Darrow: (Musician): By 1968, they had a number of hits with Still's 'Bluebird' and 'Rock and Roll Woman' and Neil Young's 'Mr. Soul,' as well as 'Expecting to Fly' and 'Broken Arrow.'  The band had some tension among the members, both personally and musically, and began to go in opposite directions.  I went to their final concert on May 5, 1968 at the Sports Arena in Long Beach. The set was long and intense and ended with a long 20 plus minute version of 'Bluebird.'  Country Joe and the Fish and Canned Heat were also on the bill." Continue reading →
By Harvey Kubernik c2016
On August 3, 1966, stand-up comedian, social critic, satirist, and philosopher Lenny Bruce was found dead at age 40 inside his Hollywood Hills home from an acute overdose of morphine. He died near where I sold newspapers and distributed admission tickets to The Preview House at the time. It was front page headlines in Los Angeles, and many folks in the neighborhood and around town were deeply saddened.
Fifty years ago this week over 500 mourners paid their last respects at Eden Memorial Park Cemetery in Mission Hills, California. Principal Eulogy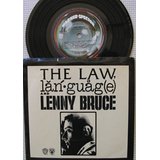 was read by Phil Spector who paid for the funeral.
At least Lenny Bruce was not forgotten around Southern California after his 1966 burial.  In August 1968, The Los Angeles Free Press presented a Murray Roman-hosted LennyBrucemas musical event at the Cheetah pier in Venice. Over 20,000 people attended.
Around Lenny Bruce's freedom of speech advocacy, the lingering obscenity busts, and numerous arrests, Lenny's bold stand-up comedy performances and public observations were not routines, but podium examples of unfiltered verbal reality coupled with reflections about race, religion and relationships.
Comedians over the last half century owe a tremendous debt to Bruce's landmark comedy albums and Bruce-themed documentaries in various retail formats capturing his memorable legacy.    Continue reading →