gary stewart
The late Gary Stewart who passed away in mid-April was a fan and supporter of the music I made with my brother Dan in the late seventies.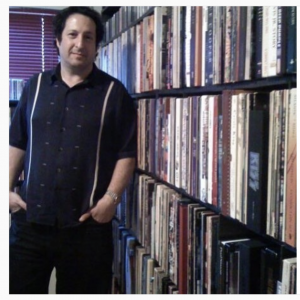 He loved our recording of "Baby, Hold On" and our production work with the Ventures, Blondie, Harvey Kubernik, the Go-Gos, Rodney Bingenheimer, Frankie Avalon and Annette Funicello, along with the Ramones' End of the Century album that we played on.
Gary applauded the Kessel credits on all the Phil Spector productions we did in the seventies:  Cher, Harry Nilsson, Dion, Leonard Cohen, Darlene Love, and John Lennon.
I last saw Gary during late 2018 in a Capitol Records recording studio when the UMe/Apple label hoisted a playback of the Beatles' White Album.
Gary went out of his way again to praise my www.cavehollywood.com website and acknowledge the Kessel and Rodney Bingenheimer roles in initiating the Ramones' End of the Century LP. He was happy that in 2018 my band Willapa put out a debut album.
During his tenure at Rhino Records he ensured that the Kessel brothers, Rodney Bingenheimer and Harvey Kubernik all received studio credits on the 2002 End of the Century CD reissue since we were all left off the first vinyl pressing retail release.
I asked our Cave Hollywood resident wordsmith Harvey Kubernik to post this tribute to Gary Stewart.—David Kessel.         Continue reading →