By Harvey Kubernik
Charlie Christmas aka Chuck Crisafulli is a singer/songwriter, multi-instrumentalist and author of eight books who in December 2018 made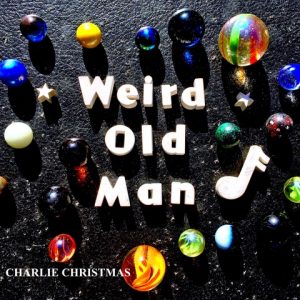 available his debut collection of recordings Weird Old Man.
The album was recorded in his Glendale, Ca. home studio. Vocals cut in the bathroom and mix down in his garage.   
Song titles like "Secret Service Pig," "Gone So Long" and "Put It Away (Sexual Misconduct Song)" are laced with humor, irony and a unique melodic sense.
The musical influence of Brian Wilson and Frank Zappa on Crisafulli, aka Charlie Christmas is apparent. But make no mistake about the audio results available. This character is an original tunesmith.
File this album under "Pleasantly Unsettling Sounds For Slightly Odd Listeners."    Continue reading →