david kessel
APTLY-
TITLED ALL-STAR FOUR-
DISC BOX
SET
THE FOUNDER OUT ON DECEMBER 7
TH
VIA VERVE/UME  
BY HARVEY KUBERNIK c 2018
In jazz circles, few names command more respect than Norman Granz. Although he wasn't a musician, Granz (1918-2001) was as
responsible as any individual for popularizing jazz and promoting the careers of many of the genre's greatest artists.
Granz's incredible half-century career first took off with his creation of the groundbreaking Jazz at the Philharmonic concert series. But Granz was equally influential for the series of record labels that he launched in the 1940s and 1950s: Clef, Norgran and Verve. 
Those companies became home to many of jazz's most important and influential artists. And, unlike many of his contemporaries, Granz combined his love for the music with a passion for social justice, championing African-American musicians at a time when those musicians were often exploited and disrespected.
Now, in honor of the hundredth anniversary of Norman Granz's birth, Verve/UMe has assembled The Founder, a four-CD/digital box set celebrating his remarkable life and career. The historic package features a massive chronological assortment of music spanning Granz's remarkable career and featuring music by most of the great musicians he recorded. Continue reading →
Documentary Now Screening Across The U.S.
By Harvey Kubernik c 2018
Horn From The Heart: The Paul Butterfield Story is a feature-length documentary about the life and career of legendary blues musician
Paul Butterfield.  A white, teenage harmonica player from Chicago's South Side, Paul learned the blues from the original black masters performing nightly in his own back yard. Muddy Waters was Paul's mentor and lifelong friend, happy to share his wisdom and expertise with such a gifted young acolyte.
The interracial Paul Butterfield Blues Band, featuring the twin guitar sound of Michael Bloomfield and Elvin Bishop, the rhythm section of Sam Lay and Jerome Arnold and the keyboards of Mark Naftalin, added a rock edge to the Chicago blues, bringing an authenticity to its sound that struck a chord with the vast white rock audience and rejuvenated worldwide interest in the blues. The band's first LP, released in 1965, was named "#11 Blues Album of All Time" by Downbeat.
The only artist to perform at The Newport Folk Festival in 1965, The Monterey International Pop Festival in 1967 and the Woodstock Festival in 1969, Paul would continue to break new ground in the blues, and to stand up for racial equality, until his death at age 44 in 1987 of a drug overdose.  Through his music and words, along with first-hand accounts of his family, his band mates and those closest to him, Horn From The Heart: The Paul Butterfield Story tells the complex story of a man many call the greatest blues harmonica player of all time. Continue reading →
DOCUMENTING THE HISTORY OF BLUE THUMB RECORDS, REVIVED ON EVE OF LEGENDARY LABEL'S  50TH ANNIVERSARY IN 2018 HONORS MEMORY OF LATE LABEL FOUNDERS TOMMY LIPUMA AND BOB KRASNOW
2CD SET AVAILABLE WITH FIRST-EVER DIGITAL RELEASE NOW OUT
By Harvey Kubernik C 2017
From 1968 to 1978, Blue Thumb Records was one of music's most adventurous and imaginative record labels, with a far-ranging roster of cutting-edge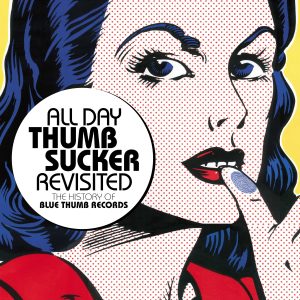 acts and an unconventional visual sensibility. Nurturing an eclectic assortment of artists from a wide variety of genres, Blue Thumb embodied the restless creative spirit of the era in which it was born, reflecting the emerging attitude that albums were worthy of being taken seriously as artistic statements.
Blue Thumb's expansive musical vision was anthologized on the 1995 label retrospective All Day Thumbsucker Revisited. Verve Records/UMe has just released the long-out-of-print collection, originally compiled by Gary Katz, known for his work with Steely Dan, in an updated two-CD edition on the eve of next year's 50th anniversary of Blue Thumb's founding.
The first in a projected series of releases to celebrate the revered label, the CD set offers 32 vintage tracks spread across two discs, while the digital edition, due marks the first time this collection will be available as a digital download and for streaming.
In showcasing Blue Thumb's influential artist roster, the album also honors the iconoclastic musical vision of late label founders Bob Krasnow, who died on December 11, 2016, and Tommy LiPuma, who passed away on March 13, 2017.  Continue reading →
Myself and Cave Hollywood are proud to display Harvey Kubernik's story on The Ramones, which also features his own archive interviews with Punk pioneers, Dee Dee and Johnny Ramone
In 1975 in LA, as the Glitter scene was fading out, there was a sense of yet another change happening in music and it's associated culture. There was a
lot of action that we were hearing about coming out of London, and then New York about a new scene called "Punk Rock". I immediately could see an emergence of a real Rock 'N' Roll revolution. You didn't need to be super talented, but you had to have attitude and rawness. Songs could have only 2 or three chords. No big record deals (yet), self releases, Fanzines, and word of mouth promotion.
When the first Ramones album came out, it hit me like a Punk Rock "Meet The Beatles", coming out of left field and galvanizing a whole new generation ready for musical rebellion against over produced sappy, meaningless music being churned out by record companies. I went to their first ever gig in LA at the Roxy on the Sunset Strip in 1976. I saw the very first show and brought enough people, so we could applaud loud and long, to make sure they did an encore at their first show and first performance in LA. My good friend Rodney Bingenheimer, "The Punk and New Wave DJ" on KROQ introduced me to the band. I told them that I absolutely loved what they were doing musically and culturally. I also mentioned that my brother and I were working steadily with Phil Spector in the studio, and with Phil Spector Productions in general. Continue reading →
Beatles LOVE Show Now in 10th Year in Las Vegas;
The Beatles: Live At The Hollywood Bowl released for the first time on CD September 9th
Ron Howard's authorized documentary feature film about The Beatles' phenomenal early career The Beatles: Eight Days A Week – The Touring Years has U.S. theatrical release date for September 16th, 2016
By Harvey Kubernik c2016
I first heard caught 'Love You To' from the Beatles' Revolver LP in July 1966 previewed on radio station KRLA from Pasadena California during deejay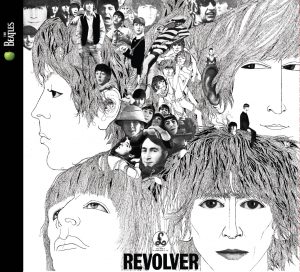 Dave Hull's shift.
He back announced the album selection and touted George Harrison's vocal and sitar instrument on the Harrison-penned tune, along with referencing the Indian classical musician Ravi Shankar.
"Love You To" was very spooky. This was by the Beatles? It sounded like something from the 1952-1954 black and white television series Ramar of the Jungle starring Jon Hall.
The first week of August '66 I purchased my monaural copy of the album at the legendary Frigate Record shop at the corner of Crescent Heights Blvd and 3rd Street in Los Angeles.
In June of '66, the Monkees had done a photo session for a September issue of TV Guide at the Frigate 3 months before their television series premiered. My mother Hilda worked for Raybert the Monkees' production office at Screen Gems-Columbia studios in Hollywood as a secretary and in the stenographer pool, and my brother Ken and I along with mom assembled the first Monkees' yellow colored press kits on our 5th Street kitchen table. Continue reading →