david kessel
DOCUMENTING THE HISTORY OF BLUE THUMB RECORDS, REVIVED ON EVE OF LEGENDARY LABEL'S  50TH ANNIVERSARY IN 2018 HONORS MEMORY OF LATE LABEL FOUNDERS TOMMY LIPUMA AND BOB KRASNOW
2CD SET AVAILABLE WITH FIRST-EVER DIGITAL RELEASE NOW OUT
By Harvey Kubernik C 2017
From 1968 to 1978, Blue Thumb Records was one of music's most adventurous and imaginative record labels, with a far-ranging roster of cutting-edge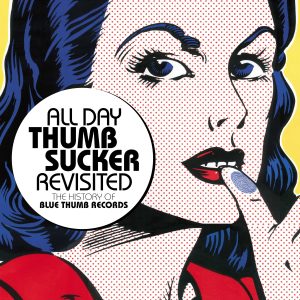 acts and an unconventional visual sensibility. Nurturing an eclectic assortment of artists from a wide variety of genres, Blue Thumb embodied the restless creative spirit of the era in which it was born, reflecting the emerging attitude that albums were worthy of being taken seriously as artistic statements.
Blue Thumb's expansive musical vision was anthologized on the 1995 label retrospective All Day Thumbsucker Revisited. Verve Records/UMe has just released the long-out-of-print collection, originally compiled by Gary Katz, known for his work with Steely Dan, in an updated two-CD edition on the eve of next year's 50th anniversary of Blue Thumb's founding.
The first in a projected series of releases to celebrate the revered label, the CD set offers 32 vintage tracks spread across two discs, while the digital edition, due marks the first time this collection will be available as a digital download and for streaming.
In showcasing Blue Thumb's influential artist roster, the album also honors the iconoclastic musical vision of late label founders Bob Krasnow, who died on December 11, 2016, and Tommy LiPuma, who passed away on March 13, 2017.  Continue reading →
Myself and Cave Hollywood are proud to display Harvey Kubernik's story on The Ramones, which also features his own archive interviews with Punk pioneers, Dee Dee and Johnny Ramone
In 1975 in LA, as the Glitter scene was fading out, there was a sense of yet another change happening in music and it's associated culture. There was a
lot of action that we were hearing about coming out of London, and then New York about a new scene called "Punk Rock". I immediately could see an emergence of a real Rock 'N' Roll revolution. You didn't need to be super talented, but you had to have attitude and rawness. Songs could have only 2 or three chords. No big record deals (yet), self releases, Fanzines, and word of mouth promotion.
When the first Ramones album came out, it hit me like a Punk Rock "Meet The Beatles", coming out of left field and galvanizing a whole new generation ready for musical rebellion against over produced sappy, meaningless music being churned out by record companies. I went to their first ever gig in LA at the Roxy on the Sunset Strip in 1976. I saw the very first show and brought enough people, so we could applaud loud and long, to make sure they did an encore at their first show and first performance in LA. My good friend Rodney Bingenheimer, "The Punk and New Wave DJ" on KROQ introduced me to the band. I told them that I absolutely loved what they were doing musically and culturally. I also mentioned that my brother and I were working steadily with Phil Spector in the studio, and with Phil Spector Productions in general. Continue reading →
Beatles LOVE Show Now in 10th Year in Las Vegas;
The Beatles: Live At The Hollywood Bowl released for the first time on CD September 9th
Ron Howard's authorized documentary feature film about The Beatles' phenomenal early career The Beatles: Eight Days A Week – The Touring Years has U.S. theatrical release date for September 16th, 2016
By Harvey Kubernik c2016
I first heard caught 'Love You To' from the Beatles' Revolver LP in July 1966 previewed on radio station KRLA from Pasadena California during deejay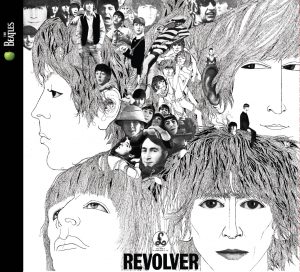 Dave Hull's shift.
He back announced the album selection and touted George Harrison's vocal and sitar instrument on the Harrison-penned tune, along with referencing the Indian classical musician Ravi Shankar.
"Love You To" was very spooky. This was by the Beatles? It sounded like something from the 1952-1954 black and white television series Ramar of the Jungle starring Jon Hall.
The first week of August '66 I purchased my monaural copy of the album at the legendary Frigate Record shop at the corner of Crescent Heights Blvd and 3rd Street in Los Angeles.
In June of '66, the Monkees had done a photo session for a September issue of TV Guide at the Frigate 3 months before their television series premiered. My mother Hilda worked for Raybert the Monkees' production office at Screen Gems-Columbia studios in Hollywood as a secretary and in the stenographer pool, and my brother Ken and I along with mom assembled the first Monkees' yellow colored press kits on our 5th Street kitchen table. Continue reading →
Kim Fowley is a gas. I was his friend and worked on a whole bunch of music projects with him. He had wit and wisdom of survival, and vision in the music business.
I was listening to his Outlaw Superman album late at night recently and just started cracking up, because Kim was always having fun in the studio as a solo artist.
His vast knowledge as an all around producer and business liaison helped many budding recording artists and bands achieve dreams and success.
I asked Cave Hollywood contributor, author and music historian Harvey Kubernik, to go into his vast literary archives and display something cool on Kim.
This 2007 interview Harvey conducted with Kim reveals unique observations on the fabled 1967 "Summer Of Love" and groovy reflections on the vibrant music, personalities as well as important bands from that cosmic era.
David Kessel
CEO Cave Hollywood
Kim Fowley on the 1967 Summer of Love
By Harvey Kubernik C 2008
Q: What were you doing in 1967?
A: I was the MC all year at the Love-Ins held every weekend in Los Angeles at Elysian Fields near downtown L.A. I was also working with bands locally.
Q: What did the Summer of Love achieve?
A: "Summer of Love achieved a lot because at the time, everything was possible from a youth perspective. Stopping the Vietnam War was possible. Getting laid was possible. Reinventing yourself was possible. Doing it without materialism, doing it without a college degree, doing it without mom and dad making you a lawyer or doctor. There was possibility of a Utopian brave new world. You had Doors, Love locally, and Pink Floyd doing things in England. And you had people who continued like Lovin' Spoonful and the Byrds. Continue reading →
By Harvey Kubernik c 2016
Paul Kantner, a founding member of Jefferson Airplane, died on Thursday, January 28th in San Francisco. He was age 74.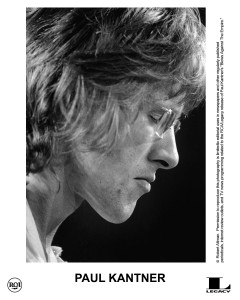 The cause of his physical passing was multiple organ failure brought on by septic shock. Kantner had been plagued with some health problems in recent times, including a heart attack in 2014.
Jefferson Airplane is scheduled to receive a Lifetime Achievement Grammy Award on during the February 15th annual Grammy Awards television broadcast.
"Paul was a key architect in the development of what became known as the San Francisco Sound," offered Recording Academy President Neil Portnow in a statement released last Thursday.
"The music community has lost a true icon, and we share our deepest condolences with Paul's family and friends."
Jefferson Airplane was inducted into the Rock and Roll Hall of Fame in 1996.
Over the last four decades I interviewed Paul a dozen times, recorded him for a compilation album, produced a spoken word double CD with him. Paul was a delightful and forthcoming interview subject.
Every year or two, I would see fellow Pisces Paul in San Francisco. Usually at his favorite watering hole, Vesuvio's in North Beach. Continue reading →