brunswick records
"Never mind 'To Be Loved.' Jackie Wilson was to be reckoned with from the get-go. What on earth was this 'Reet Petite' when we were barely 15 years old? 'Higher and Higher' was his 'My Sweet Lord.' We knew he 'Hadda Move.'
"I never got to see him live- I did get to see Mr. Wilson and Sam Cooke do the cha cha cha on a 1958 TV show. Poetry in motion, and heat.
"One of my particular Jackie faves was a platter groove that barely cracked the top 50, a 45 named '(There's No Pity) in the Naked City.' By then I knew the Apple and it became my New York theme song."  
–Andrew Loog Oldham 2016 email correspondence to Harvey Kubernik
Harvey Kubernik Interviews Brunswick Records' Paul Tarnopol
Paul Tarnopol is the son of "record man" Nat Tarnopol, the work horse behind Brunswick Records and manager and record producer of the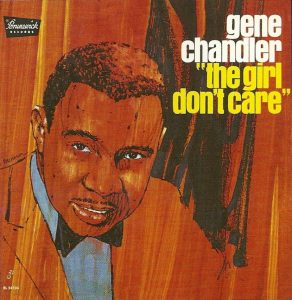 immortal Jackie Wilson.
I've always felt that Brunswick belonged in the pantheon of influential soul labels like Vee-Jay, Motown, and Stax.
Nat Tarnopol, who died in 1987, and his Brunswick catalogue have been generally overlooked by music historians and the pop culture media.
So, I decided to conduct an interview with his son Paul Tarnopol, who has overseen the Brunswick operations for the last 30 years.
Q: Outline to me some biographical information on your father Nat before he became a "record man." Was he from Detroit? Until age 25 he worked in the tire business but frequented music clubs in Detroit.
A: Nat was born in Detroit on January 26, 1931 to Meyer and Pearl Tarnopol, who each migrated to the United States from Eastern Europe as children.  Nat's mother's side of the family (Chimovitz) came from the Baltic country of Lithuania and his father's side came from Russia's Black Sea region of Odessa.  Prior to arriving on Ellis Island, the family's actual name was Baracovich.  Nat was nine years younger than his brother Jerry and spent the majority of his childhood playing baseball and listening to what was known as "race records" and sneaking barbequed spare ribs under the porch of his family's kosher home in Detroit.  Continue reading →