blue thumb records
DOCUMENTING THE HISTORY OF BLUE THUMB RECORDS, REVIVED ON EVE OF LEGENDARY LABEL'S  50TH ANNIVERSARY IN 2018 HONORS MEMORY OF LATE LABEL FOUNDERS TOMMY LIPUMA AND BOB KRASNOW
2CD SET AVAILABLE WITH FIRST-EVER DIGITAL RELEASE NOW OUT
By Harvey Kubernik C 2017
From 1968 to 1978, Blue Thumb Records was one of music's most adventurous and imaginative record labels, with a far-ranging roster of cutting-edge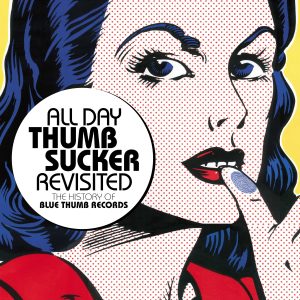 acts and an unconventional visual sensibility. Nurturing an eclectic assortment of artists from a wide variety of genres, Blue Thumb embodied the restless creative spirit of the era in which it was born, reflecting the emerging attitude that albums were worthy of being taken seriously as artistic statements.
Blue Thumb's expansive musical vision was anthologized on the 1995 label retrospective All Day Thumbsucker Revisited. Verve Records/UMe has just released the long-out-of-print collection, originally compiled by Gary Katz, known for his work with Steely Dan, in an updated two-CD edition on the eve of next year's 50th anniversary of Blue Thumb's founding.
The first in a projected series of releases to celebrate the revered label, the CD set offers 32 vintage tracks spread across two discs, while the digital edition, due marks the first time this collection will be available as a digital download and for streaming.
In showcasing Blue Thumb's influential artist roster, the album also honors the iconoclastic musical vision of late label founders Bob Krasnow, who died on December 11, 2016, and Tommy LiPuma, who passed away on March 13, 2017.  Continue reading →