altamont
Joel Selvin book published;  The Rolling Stones in Mono, ABKCO Records collection of 186 tracks to be released September 30th;
Rolling Stones set to Headline Desert Trip Coachella October 7th and 14th Dates with Bob Dylan
By Harvey Kubernik c 2016
There's a lot of Rolling Stones' activity scheduled for fall 2016.
For the first time ever, all mono studio recordings released by the Rolling Stones in the 1960s will be available in one unique historic collection.
On September 30 ABKCO Records will make available worldwide the vinyl and CD box sets of The Rolling Stones in Mono as well as Standard Digital, Mastered for iTunes and True HD (96k/24 bit, 192k/24 bit and DSD).
The Rolling Stones in Mono was mastered by acclaimed award winning engineer Bob Ludwig at Gateway Mastering. For the project he utilized Direct Stream Digital (DSD) transfers from the original master recordings, with a sampling rate of 2,822,400. Lacquer cutting for vinyl was performed at Abbey Road Studios by Alex Wharton and Sean Magee. All vinyl box sets will be numbered and pressed on 180-gram vinyl.  The Rolling Stones in Mono project has been overseen by Teri Landi, ABKCO's chief audio engineer.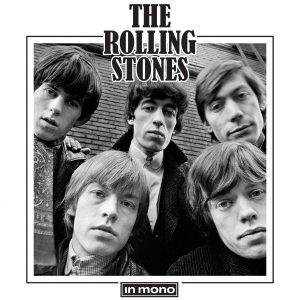 Spanning the era between 1963 and 1969, The Rolling Stones in Mono covers the formative years of the band and also spotlights the work of Hollywood's RCA recording studio engineer Dave Hassinger.
During this era, most rock and pop recordings were originally recorded in mono, with stereo often an afterthought, dealt with only following the completion of the original (mono) version of a given track.  In short, mono reigned and this was, indeed, the case for the Rolling Stones during the period. While typical playback systems of the time were less than sophisticated, the original mono recordings, especially as heard through quality components, were of the highest audio quality and had a powerful and very direct impact. "You felt you were in the room . . . listening to exactly what went down in the studio, no frills, no nothing," Keith Richards wrote in his autobiography, Life.
"At this point it should certainly go without saying that any mid-Sixties state-of-the-art audio was always best delivered via a single solitary speaker," insists Stone-ager since age ten Gary Pig Gold. Continue reading →