Robbie Robertson Testimony Autobiography and Anthology Album; The Last Waltz 40th Anniversary Edition
By Harvey Kubernik c 2017
Robbie Robertson's contributions to popular music have made him one of the most renowned songwriters and guitarists of his time. In
Canada he was made an Officer of the Order of Canada.
In the 1960s, Robertson achieved worldwide fame and acclaim as a co-founder of the Band, laying a strong foundation for his broad range of five solo albums since the Band's disbandment in 1976. In 2017 Robbie is working on a new album for projected 2018 retail release.
In his captivating memoir, Testimony, published by Crown Archetype in November, 2016, written over five years of reflection, Robbie Robertson employs his unique storyteller's voice to explore the trajectory that led him to some of the most pivotal moments in music history.
Robertson was born in Toronto, Ontario, in 1943. His book recounts the adventures of his half-Jewish, half-Mohawk upbringing on the Six Nations Indian Reserve and on the gritty streets of Toronto; his odyssey at 16 to the Mississippi Delta, the fountainhead of American music; the wild early years on the road with rockabilly legend Ronnie Hawkins and The Hawks; his unexpected ties to the Cosa Nostra underworld; the gripping trial-by-fire "going electric" with Bob Dylan on his 1966 world tour, and their ensuing celebrated collaborations; the formation of the Band and the forging of their unique sound, culminating with history's most famous farewell concert, brought to life for all time in director Martin Scorsese's acclaimed documentary and the Band's timeless concert album, The Last Waltz, filmed and recorded in 1976. 
Robertson's Testimony autobiography captures time and place–the moment when rock 'n' roll became life, when legends like Buddy Holly and Bo Diddley criss-crossed the circuit of clubs and roadhouses from Texas to Toronto, and where Robbie met the Beatles, Jimi Hendrix, the Rolling Stones, and Andy Warhol.
Along the way Robertson encountered Sonny Boy Williamson, Conway Twitty, Roy Buchanan, Morris Levy, Otis Blackwell, Paul Butterfield, Mike Bloomfield, John Hammond, Otis Redding, Marlon Brando, the Crystals, Curtis Mayfield and the Impressions, Dion, Doc Pomus and Mort Shuman, Jerry Leiber and Mike Stoller, Aaron Schroeder, and Charles Lloyd.
It's the story of exciting change as the world tumbled through the 1960s and early '70s and a generation came of age, built on music, love and freedom.
Testimony is a moving story of the profound friendship between five young men in the Band who together created a new kind of popular music.
Robbie's autobiography is not a ghost-writer collaboration or an as told to memoir. This guy is blessed with a memory for details about the moments that not only informed his life but helped create songs and subsequent recordings that impacted our lives, too.
In November 2016, UMe released Testimony, a new anthology of 18 recordings personally curated by Robertson to accompany his new memoir of the same name. Testimony houses studio and live recordings spanning Robertson's storied music career, before, during and after the Band's heyday.
Testimony spotlights early 1960s recordings from Robertson and his future Band-mates' tenure with Ronnie Hawkins and the Hawks (and the subsequent lineup of Levon & the Hawks); live and studio cuts by The Band; Bob Dylan recordings featuring The Band; and post-Band solo tracks, including the release debut for a new mix of Robertson's "Testimony," featuring Gil Evans and his horn section, U2, Nile Rodgers and Bernard Edwards, Daniel Lanois, and Ivan Neville.
Robertson and his management for the Testimony compilation CD have assembled not only a "Robbie Robertson starter kit," but a revealing self-portrait of his rock 'n' roll expedition.
With songs like "The Weight," "The Night They Drove Old Dixie Down," and "It Makes No Difference," Robertson and his partners in the Band fashioned a music that has endured for decades, influencing countless musicians.
In December 2016, Rhino Records issued four new 40th Anniversary Editions of the Band's The Last Waltz in various CD, Blu-ray, and vinyl formats. The Thanksgiving Day, November 25, 1976 event held in San Francisco at the Winterland Ballroom was the Band's farewell live appearance.
The "booking" included special guests Ronnie Hawkins, Muddy Waters, Bob Dylan, Van Morrison, Paul Butterfield, Dr. John, Neil Young, Joni Mitchell, Bobby Charles, Eric Clapton, Neil Diamond, Ronnie Wood and Ringo Starr. John Simon, the Band's original record producer served as musical director for the show. A special Collector's Edition features a leather-bound, 300-page book with a replication of Martin Scorsese's original shooting script from the film.
During November of 2016, Columbia Records and Legacy Recordings, the catalog division of Sony Music Entertainment released Bob Dylan: The 1966 Live Recordings- a highly-collectible 36CD box set containing every known recording from Dylan's groundbreaking 1966 concert tours of the US, UK, Europe and Australia.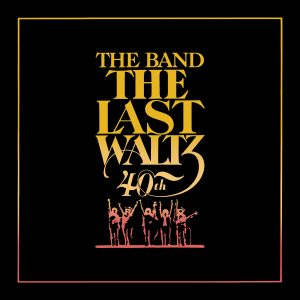 Meticulously researched, curated and restored for this extraordinary compilation, Bob Dylan: The 1966 Live Recordings is drawn from three main audio sources: soundboards, CBS Records mobile recordings and audience tapes.
Dylan is accompanied on these recordings by Robbie Robertson (guitar), Rick Danko (bass, backing vocals), Richard Manuel (piano), Garth Hudson (organ) and Mickey Jones (drums). (Sandy Konikoff plays drums on the White Plains and Pittsburgh shows only.)
Columbia/Legacy also issued Bob Dylan's performance at the Royal Albert Hall from May 26, 1966 as an album now entitled The Real Royal Albert Hall 1966 Concert. For decades, Dylan's performance in Manchester was incorrectly labeled The Royal Albert Hall Concert.     Now, for the first time, the REAL Royal Albert Hall concert–originally recorded for a live album by CBS Records–is finally being released, mixed by Grammy-winning engineer Chris Shaw.
In November 2014, Columbia/Legacy shipped The Bootleg Series Vol. 11: The Basement Tapes Complete, a compilation of unreleased home recordings done in 1967 by Dylan and the group of musicians that would later become known as the Band.
In January 2017, Robertson, who lives in Los Angeles, was the recipient of the National Association of Music Merchants' "Music for Life" award in Anaheim, California, at the 2017 edition of the popular NAMM Show trade convention. The honor recognizes Robertson's many musical contributions as a songwriter, guitarist and film-score composer. Robbie was given the award at the association's "Breakfast of Champions" session by NAMM President and CEO Joe Lamond.
Robertson's acceptance speech acknowledged the motivation behind forging new ground in his musical endeavors.
"You are influenced by people you admire…No matter how long you've been doing something, you're still absorbing, you're still learning," he stressed. "You learn one thing and then something else comes along and it challenges you and it raises you to a new place. The challenges that make you want to wake up early is one of the greatest gifts of life."
My first interview with Robbie Robertson was in 1976 in Malibu, California at Shangri-La studios for Crawdaddy! magazine.
Around this interview with Robbie, Bob Dylan called, offering a comment at the time about Robertson, "Listen to his guitar playing. That's all you have to know about him."
"Robbie Robertson and Mike Bloomfield were the first individual lead guitar players I was ever aware of (George Harrison's identity was subsumed by the Beatles), and in both cases, they were inescapable from Dylan's 1965-66 music," suggests Dr. James Cushing of radio station KEBF-FM in Morrow Bay, California in a January 2017 email.
"The differences are instructive. Bloomfield was extraverted, even dominant — the LP take of 'Tombstone Blues' and the Newport version of 'Maggie's Farm' are showcases for his virtuosity —  but Robertson preferred to offer well-chosen accents that highlighted moments in a song without dominating it. His guitar essentially makes interpretive comments on the lyrics, especially during the LP take of 'Visions of Johanna,' and hearing that conversational impetus evolve is one of the delights of this 36-CD Bob Dylan: The 1966 Live Recordings box.
"Set after set, we hear Robertson stretch, revise, reorder and insert his parts of the conversation into the larger 'wild mercury' vortex of organ, harmonica, and voice. His guitar accents fit so naturally into Garth Hudson's organ swells that, at times, the instruments and Dylan's voice become elements of one larger unity.
"Take, for example, Robertson's solo on the London 5/27/66 version of 'Tom Thumb's Blues.' He seems to be dividing the guitar notes into metrical phrases that complement Dylan's own accents — and he does it again on 'Leopard Skin Pillbox Hat.'"
"In the early sixties I was up at the Brill Building a lot," remembers noted musician, record producer and Blood, Sweat & Tears founder, Al Kooper in a 2017 telephone interview.
"Robbie was up there but in the shadow of Ronnie Hawkins. Aaron Schroeder was my music publisher. I worked for him.  Robbie did some things with him.
"Robbie was at the 1965 Dylan 'Like A Rolling Stone' recording session I played organ on.
"I then played live in 1965 with Robbie, Harvey Brooks, Levon Helm and Dylan. Forest Hills, [August 28, 1965] in New York and the Hollywood Bowl [September 3, 1965]. The only place Bob played where he wasn't booed. How 'bout that?
"In 1965 I got the itinerary for the upcoming Dylan tour and I said to myself 'I can't do this.' They were playing Dallas, Texas. 2 years after JFK. I said to anybody who would listen, except Bob, of course, 'You're going to fuckin' Dallas. I don't want to be the John Connely of rock.' That was my line (laughs).  I thought I'd be sitting in the fuckin' front seat and I'll get killed," Al volunteers.
"In 1966 we then did Blonde On Blonde. I was blown away by the whole thing.   Just the concept of 'hey, we can spend more than one hour on a song.' This is great. This is gonna sound so much better than Highway 61.
"The other thing was, by then, Bob and I were friends. We had spent a lot of time together. Off hour time together. Just sitting around bars and shit like that. Going to the movies and all this kind of stuff, so it was a much more comfortable situation and Robbie came too. He and I split a room together. So Bob brought Robbie and I for his comfort level, rather than just go in there cold. You know what I mean?
"I had known Robbie, worked with him on Blonde on Blonde. We got close together, but I lost him for a while.
"I knew what was happening in 1968 with John Simon producing the debut Blood, Sweat & Tears album and the first Band album and should have had an early glimpse of what was going on," he admits. "But at the time I was staying home and not going out.
"John used to call me up, right after the first BS&T album. 'What are you doing?' 'I'm at home with the little woman.' 'You gotta come down to the studio and hear,' what he called, 'Robbie's album.'
"I think John zeroed in on like the leader of the Band in this case.   And John would call me over and over again and say, 'You gotta come hear Robbie's record.' That's what he called it. And I didn't know what it was.
"And then I heard it when it was finished at [Band manager] Albert Grossman's office. I went, 'Holy shit! This is ridiculous.' I didn't think it was gonna be like that," marveled Kooper.
"I had no idea what that was gonna be like. Up at Albert's office they just played it. Side one and side two. And I kicked myself for not going to the sessions since I was invited. John Simon went from doing the Blood, Sweat & Tears album to doing that record. One after the other. The Band's Music From Big Pink album was done in New York at Phil Ramone's A&R Recording.
"I didn't see John do much engineering. Fred Catero was the engineer on the BS&T album who was pretty fuckin' amazing. John did a lot of engineering at Columbia before he became a producer. I watched him like a hawk. I put him right up there with George Martin, Jerry Ragovoy and Phil Spector.
"John had an understanding of the singer songwriter. He was an erudite musician. And that was the important thing. That was the thing I learned from him. How to use that in the production of the record. I later reviewed Music From Big Pink for Rolling Stone."
On March 25, 2017, in Glendale California at the Alex Theatre, Wild Honey and Garth Hudson,  celebrated the Band: Music from Big Pink & Beyond Benefit for the Autism Think Tank.
Benefit-concert producers the Wild Honey Foundation presented the Band's first two albums, Music From Big Pink and The Band, plus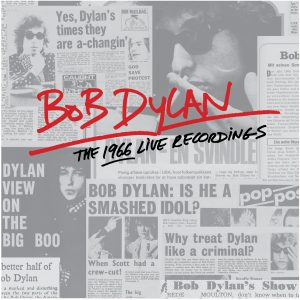 bonus songs, performed by a star-studded house band featuring Hudson, multi-instrumentalist and founding member of the Band, with guest singers and musicians. Performers included Jerry Riopelle, Jackson Browne, Van Dyke Parks, Terry Reid, Peter Case, Steve Wynn, Carlene Carter, Louise Goffin, Pete Thomas, Cindy Lee Berryhill, Vicki Peterson, Susan Cowsill, Don Was, and Bob Glaub.
Musical director Rob Laufer led the Wild Honey Orchestra, a tight unit of respected L.A. recording artists that spotlighted Sarah Kramer, Neil Rosengarden, Jim Laspesa, Derrick Anderson, Willie Aron, and Kaitlin Wolfberg.
I saw the Band in concert 8 times, including three Bob Dylan/Band Inglewood Forum shows on the 1974 tour, and attended The Last Waltz.
In very January 2017 I was invited to interview Robbie inside his office at The Village Recorders in Westwood, California, upstairs from where the Band and Bob Dylan recorded Planet Waves in 1973 with engineer Rob Fabroni and the live '74 Bob Dylan and Band album Before the Flood was mixed.
Harvey Kubernik and Robbie Robertson Interview
(Portions of this interview and introduction text were first published in Record Collector News magazine in their March 2017 issue).
HK: How and why did you decide to write an autobiography?
RR: I put it off and what has happened over the years there have been writers that have asked to write biographies on me. People who I really admired and liked. And I tried it three times with different people. And I felt, 'this just doesn't sound right.' So I would spend time and do interviews with them and they would go off and see if it works. They would go and write stuff and they would send it to me. And I thought, 'God. It sounds like them trying to do an impersonation of my voice or something.'
"There's something about this that just isn't feeling authentic to me. And so I told the first guy I wasn't going to be able to do this. And then, a couple of years later, another guy convinced me, and these are very reputable people. And I tried it again. And then a third guy but I shut that down before I got too far.
"Not because they aren't gifted and everything, but what was becoming clearer and clearer was that I was gonna have to do the dirty work myself. And I knew that it was a lot of work. And, just to assume you can write a book is a luxury. I had done a couple of earlier books and they were warm ups. Not the same thing.
HK: There is so much more new information about yourself and the Band in the book and not in previous album liner notes, let alone interviews you've done the last 49 years, did you read some other music memoirs as some sort of preparation?
RR: I purposely didn't read these other books. One thing was that I didn't want to be hindered or influenced or anything like that. But mainly because I don't really like them very much if I can be completely honest about it. First of all, most of these people don't actually write the book.
"So I did read one book by a music person. Patti Smith's Just Kids. And I thought that is terrific. The way that she writes. I thought that's inspirational. That was like listening to a Jimi Hendrix record when he first came along. It was inspirationa1. I read the beginning of Chuck Berry's book. Peter Guralnick told me I would like it. And Chuck actually wrote it. It was an authentic voice in it. And the fact that he started the book talking about the slave history in his family. I thought 'Wow!'
"And Chuck Berry is very clear about wanting to write songs about people going to high school with life. So Chuck said he was trying to write songs that young people would like. Getting up in the morning and going off to school. Cars and girls. It was like who would have thought Chuck Berry, first of all, would admit to something like that, and second of all, really thought that way. One of the kings.
HK: What was the pre-production before even formally doing this book adventure?
RR: I had to think of a structure. For some reason, and it could be from my film connection or something, but I had to find a structure that worked for me. I couldn't say 'OK. I was born…' I'm already bored. So I spent some time and I found a structure and said 'Ah ha. There's good story-telling there.' And I could see it. Not only hear it but see it.
"So I did that and I resorted heavily to going deep in my memory and using this vehicle, this gift supposedly that I have to the best of my ability. And the more I did it the more I liked it and the more it felt good. There were times and days where I said, 'I hate this.'
HK: Did you type your thoughts on paper, typewriter or computer?
RR: I tried typing it on computer. I tried Dragon dictation. I tried everything and I ended up writing it long hand. And as I did it I thought 'this is going to be around 400 pages, somewhere in that vicinity.' And when I gave it to the publisher they said, 'in book form this would be something like 840 pages.' So I thought 'I didn't know what I was doing.' So I had to do some cutting. There were a lot more stories and a lot more detail in it. Then I went to work in cutting it down to 500 pages.
HK: Was your book always going to be in a straight chronological order? It does unfold year by year.
RR: I wanted to do the structure thing like I said in the beginning where I start with the musical journey. I start with that. Then I can go back and talk about what got me to this place. I could do that. And after a while I'm on this train. I'm on this path and then I'm talking about another path that goes along parallel and that goes along side of it. And one catches up with the other one. And then they become one after a while. So that was the way. And I didn't want it to be scattered. I wasn't trying to do this to make it confusing. I was doing this to help the story right. Once I got up to a certain point and these two parallels came together then I was kind of off and running.
HK: Was there a point in the writing process where you stopped and reviewed the data and showed the results to your publisher or friends for feedback or encouragement?  Or was that done in the editing process?
RR: Well, there was a point when I thought, you know, I don't want to be doing something and it doesn't work. (laughs). And I was getting so inside of it that I wanted to share it with the publishing company, the editor. And so at some point I gave them nine chapters.
"The first step was to do a chapter and then it would get transcribed and I'd work on it. Jered Levine [manager] was a great soundboard in this thing. Once in a while he'd ask me to expand it. 'I don't understand this.' Because sometimes you get lost in your own world. Right? You know, that you're writing and you think everybody understands because I understand it. So everybody else understands it. And Jered would offer, 'I don't think this is clear.'
HK: I want to ask about photo selections. I know you were very active in this aspect. I saw some photos of the Band I had never seen, and obviously, your own family pictures.
RR: The cover photo I had never seen before. They found that photo. The pictures in the book are part of the story. There were other pictures we looked at but they were not part of the story. So I think for the inside pictures probably 80-90 per cent of them, the early stuff, come from my family's archive. And a lot of the Band stuff was from Elliot [Landy].
HK: Did you ever think over the last few decades when remembering things, 'I've got to write a book someday'
RR: I never thought like that. I didn't think about it until I went there. But over the years to friends I told some of these stories and when I told them the story they would be like 'Holy shit!' So I would be like, 'I guess that's interesting to somebody.' Like when I talk about the Jack Ruby experience in Dallas, Texas. It's like I told people about playing that Skyline Lounge club before.
"So these stories got so heavy from carrying them around all these years that when I got to this place I thought 'I can't carry them all anymore. It's too much.' And writing this book I felt like 'I can unload this.' I feel lighter. I feel like now I don't have to tell these stories anymore. I can hand you the book. (laughs). But it also brings me to a place where…I wrote an autobiography that ends when I'm 33 years old. Right? So the publisher people are saying 'you can't write your life story and end at 33.' Now what?
"So now I'm thinking about volume 2. And there could be volume 3. It might be a trilogy for me to be able to go to each of these places and be able to gather all the story-telling and all the colors that fit into that period.
HK: After completing the book, what did you learn about yourself? The physically departed are always with you in the present.
RR: But also, one of the big differences from the point of view I was writing from, I'm not writing from now looking back. I'm writing about when it's happening. So the surprises are there and I don't know what's coming next. And so from that point of view I can only be present in that time. In that period. None of it is from 'why I remember back when…' No. No. I didn't want to do that. I have to go to that place and be in that room to tell that story.
HK: I immediately got hooked in Testimony when you began the book with a visit to the Brill Building with Ronnie Hawkins to the office of Morris Levy, owner of Roulette Records. You described his receptionist "as a cross between Veronica Lake and Joi Lansing."
RR:  Yeah! Thank you.
HK: And after this seminal experience you circle into family history. Did you think you needed the rock 'n' roll epicenter or this device at the start to establish a path before pivoting into your upbringing in Canada?
RR: What I wanted to do was I wanted to start with music. But not that I was dipping my toe in the water. I wanted to start where the mission began. And the mission began when I took a train from Canada down to Arkansas. As I call it in the book, 'to the fountainhead of rock 'n' roll.'
"Riding on that train going down there and the feeling that that gave me at age 16 was so pivotal, was so deep in my overall journey. In my whole experience that I thought, 'That's where I'll begin.' And then I'll do these flashbacks to what got me to the train.
HK: In reading Testimony I have to admit I never knew how much time you spent at the Brill Building and meeting all the songwriting teams. Leiber and Stoller, Pomus and Shuman, Henry Glover and the music publisher Aaron Schroeder.
And now when I listen to some of the Band recordings I know you learned things about songwriting, arrangements and voicings from these visits. I realize your Band songs were longer than 2:45. But your tunes were initially covered, not by girl groups, but girls like Jackie DeShannon, Aretha Franklin, Dionne Warwick, and Joan Baez, as well as recording artists that spotlighted female singers: the Staple Singers and Rotary Connection.
RR: You are onto something. Oh yeah. One of the things that I really took away from that was  Doc Pomus and Mort Shuman or Jerry Leiber and Mike Stoller, or Otis Blackwell, and a thing I had to cut out with Titus Turner, who was an incredible character.
"Anyway, one of the things I really got from them, because the obvious thing was that they tapped into something that felt good. But it had to feel good. The song could be about anything but it had to feel good. And I was like. 'Wow…' It would be one of the guys sitting at the piano playing. 'Let me think of something. What about this?' And they would start to play something. I was studying. I didn't know what the song was about but it feels good. So I just thought coming in that door, coming in the back door of something, that when you start this thing if it doesn't feel good then stop right now. 'Ah ha. That's something.'
"Then, the other door was Bob Dylan. Who it wasn't about that. It was about emotion and an energy. But it was really about saying something. It wasn't about 'these words could be anything.' No. No. It was specific. So to me it was rebelling in a beautiful way against this other thing.
HK: With the exception of music publisher, Lou Levy of Leeds Music, the Brill Building wasn't very receptive to Bob Dylan when he was first hawking tunes. Leiber and Stoller couldn't comprehend it.
RR: I know he has said something about that.
HK: But you wrote songs on guitar and most of songwriters were lyricists and piano players.
RR: Neil Diamond played guitar. And I later produced an album on him.
"I thought who would think in their wildest imagination that Tin Pan Alley was a real place. The Brill Building. And then Donnie Kirshner's thing. All of it was actually in a place you could go. And the doors were golden when you walked in. And inside there in all these rooms were people who wrote songs and sent them out to the whole wide world.
HK: Your book also points out that some Brill Building mainstays remained friends of yours for years, and saw your success with the Band. I thought the Brill Building was just brief pit stop for you and Ronnie Hawkins when you wrote and played on a few of his records. But the impact and connections continued.
RR: I had such a respect and a connection feeling for these people. And I knew Doc and Mort.  Doc and Mort remained friends. And I recorded with John Hammond, Jr. on an album that Leiber and Stoller produced.  I was friends with Jerry and Mike. So to say none of that rubbed off on me just wouldn't be true.
HK: Do you think the Brill Building taught you how to write for specific voices like Levon Helm, Rick Danko and Richard Manuel who would later be in the Band with you?
RR: I wasn't the lead singer in the Band. I don't know if the Brill Building influence was that specific on arrangements and voices but I did try and soak up as much as I possibly could from the guys.
"So to say none of that rubbed off on me just wouldn't be true. And it was stuff that I don't know that if you grasp it on the surface but in a way of seeing the way these guys could adapt to these different artists. And they could write something and then cast it. Or, someone could say, 'we need this. We're coming to you.' And they could write for that. And I thought that was a special gift. And I was doing that in the Band.
"I thought my job was in this was what they were doing too. My job was to say, 'I'm going to write a song that Richard Manuel could sing the hell out of. I know what to do with his instrument.' And so the answer is, in some subliminal way, absolutely yes.
HK: Did you learn that the song was king inside the Brill Building as opposed to the sound?
RR: I thought the sound was really important to me too. It still is. My first attraction to rock 'n' roll was just as much the sound was the song and the song was the sound. So when I heard these early Sun and Chess Records, I thought, 'what is going on here?' Before that Les Paul and Mary Ford in his New Jersey home studio. This sound thing. Because records before that you didn't think that much about the sound. It was a vocalist and some music in the background.
"When rock 'n' roll came along there was coming out of these different studios from places in Texas, Memphis and New Orleans. The sound of the records coming out of New Orleans that was [engineer and studio owner] Cosimo [Matassa]. What is going on here? The sound coming out of Chess Records in Chicago. I thought 'what kind of a room is that? What is this magic?'
HK: Before you cut Music From Big Pink you recorded The Basement Tapes with Bob Dylan. Many of those sessions yielded cover versions before they were officially released a couple of years ago. Leon Russel told me he made solo albums "so significant artists will cover my tunes."
RR: Yeah. I knew that about Leon. But we did have the experience with Bob Dylan and in doing The Basement Tapes with the songs that were supposed to be shared with other artists to record. It was because so many people recorded Bob's songs and we were hooked up together, you thought 'Oh. That's part of it.' And how that struck me I didn't think about it in writing the songs or making the records that other people would do. This was a very interior thing. This was a thing between the five of us in the band. Something that we had collected over ages and pulled it together and made this gumbo.
HK: I never knew that you were the guy who assembled the initial or original 14 song acetate demo that was serviced to music publishers. Then recording artists like Manfred Mann did "The Mighty Quinn" and Brian Auger, Julie Driscoll and the Trinity recorded 'This Wheel's On Fire.' I know Peter, Paul & Mary were first with "Too Much of Nothing."  Bob Dylan must have had hundreds of cover versions before this acetate was circulated. Did you think these songs had such durability?
RR: No. But Bob already had such a track record that you thought people are going to be drawn to this. If he put something out there for people to record, people are going to be drawn to this. It just seemed to me that this was something he's already established. So it wasn't after we sent out these songs and everything and it wasn't me saying this is exactly what it was.
"Bob was involved in it. Garth was involved in it. Right? And part of it was just in fun. You know, we would record a song like 'You Ain't Going Nowhere.' And Bob would say. 'Whatta you think. Ferlin Husky? Right?' And it was half kidding around and half meaning somebody is going to but with the way that he is and the way that he thinks too Bob that he could insist on sending that song to Ferlin Husky first. You know what I mean? Just because he would do something like that. But when we said 'OK. We've got to pull some of these things. We were recording a lot of stuff. We were covering songs and just having fun. And then every once in a while there would be an original one in all of this.
"And when we were doing this not with Bob, this was the germs and the idea and the beginning of Music From Big Pink. That was happening kind of in the back room too. So when we chose those songs to send out we were choosing what we liked. We were kidding around. I didn't notice Manfred Mann could do a really great job on 'The Mighty Quinn.' I didn't know that. But we were saying 'that 'The Mighty Quinn' thing has something to it.' It really was what felt right in putting that collection together.
HK: Who knew when I first heard Music From Big Pink that you guys logged many years playing together. At least a half a decade before we heard the Band on LP.
The time period reminds me of former professional baseball player, Maury Wills of the Los Angeles Dodgers. He spent 8 years in the minor leagues before he got to a major league team.   Very early on he wins MVP of the National League and the Dodgers win the World Series his first year with the squad in 1959. Musicians paid dues then.
RR: But I started in that thinking of becoming a veteran when I was age 16. And so by the time we had done the thing with Ronnie Hawkins, done the thing with the Hawks, played with Bob Dylan, I'm still 22. Right? And when I'm writing Music From Big Pink I was 23. Right? It's because of starting so early, you know. And Levon was a few years older than me. And Garth several years older than me. But Rick and Richard were right around the same age as me. When they came into the Hawks they were 17 years old. I was 16. But they looked at it as 'how do we do this?' They looked at it like I was teacher already.
HK: The Band's Music From Big Pink blew a lot of minds. Your book reinforces the fact that a decade before this LP was released you and group members always wanted to do albums and be a band. Your debut LP was not really an outgrowth from road work with Bob Dylan. You had logged some time in recording studios. Yet, everyone from your manager, Albert Grossman, Al Kooper and Bob Dylan himself, were very thrilled and really super impressed when they first heard the album acetate on playback at Albert's house.
RR: When we hooked up with Bob Dylan it was made clear to Bob and to Albert 'this is a whistle stop for us.' We are on our own path. We'll do this in the meantime but we're going to do our own thing. We're not here. We're here to do this. Right?
"After we did the thing with Bob and he wanted to do more. But he had this accident and so then, and I say this in the book, Albert had no idea what we were or what we could do. No idea. He liked us. He thought it was really interesting what we did with Bob. But he said 'I think I can get you a deal for doing an album of instrumentals of Bob Dylan songs.' So I said, 'All right. Let me talk to the guys about that.' (laughs). And I thought, 'Albert has no idea.'
"When we recorded Music From Big Pink Albert was astonished by the results of that record. And he so embraced it and made it his own and all that other stuff vanished. He was like 'I knew it all along.' It fit so perfectly into his scenario.
"Bob and the Band were so close to Albert. We had been through everything together. Like I say in the book we were like war buddies. And we had gone to the edge together. And because we had done all that stuff and The Basement Tapes, and through all of this, still had no idea of what this was going to be when we did it. That was thrilling.
HK: The Band did some recording for Music of Big Pink at Gold Star studios in East Hollywood after your label Capitol let you check out another studio down the street. 2005's The Band: A Musical History contains a couple of recordings from those sessions.
In the 2003 expanded and remastered "Music From Big Pink" Band album, some of the new "bonus" tracks, include Jimmy Drew's "Baby Lou, and an abridged rendition of Dylan's "Long Distance Operator," while the full version of "Long Distance Call" appears on The Band: A Musical History.
RR:  We were doing some recording at the studio at Capitol Records in Hollywood and it was one thing, but there was such talk about just 'the vibe' and 'the sound' at this other place, Gold Star.
"We were kind of off the clock, and we were going to record some things that weren't necessary going to be on the record, so we thought, 'let's just go and check it out.' I think we were only there one day or two days. And there are two other tracks that we did there that I don't know what's become of those.
HK: The Basement Tapes and The Band album were recorded inside Sammy Davis, Jr's pool house in the Hollywood Hills. In a way you started low-fi recording when a music group on a major label moved into a home studio and did masters for albums not just recorded demos.
RR: That's where that Les Paul thing came back into the picture. Before Big Pink, I had had this dream of having a workshop. A place. A sanctuary where we could go into the privacy of our own world and do something and not be on somebody else's lawn to really be in our own environment let alone away from studio union breaks, so all of these things played into it a little bit. We go into a studio and the guy is like 'well, it's almost 4:00 pm…' So all of these things are playing into it and although the experience in the studio of recording Music From Big Pink was fabulous.
"The producer John Simon was great and the engineers were great at Phil Ramone's place, all of it, but the idea of having this private sanctuary and that it would have its own sound. Its own sound and its own flavor.
"It would be like Chess. We could have our own one. And it would not sound like any of these other places. Going into somebody's environment and then saying, 'you go over there. You sit here. And we're gonna use this kind of microphone on you.' I thought that was what you did with somebody else. 'I feel like I'm getting seconds here.'
"I was thankful for that period of time too. Because it was now a period where an artist wanted to something that A&R guys like [Capitol Records engineer and staff producer] John Palladino had nothing to do with the music. He was never there when we recorded. No intrusion.
"So when I said 'we want to do this thing that started in the basement of Big Pink we want to bring the equipment to us in our own atmosphere. And we want to record at whatever time we feel the spirit. We don't want to be on somebody's clock. John was like 'OK.' 'We just need the equipment to come to us.' And he had to kind of go along with it, you know, but he didn't understand it.
"We then did Stage Fright at the Woodstock Playhouse and brought the equipment into that room. But it's very common today.
"When I went to Dublin Ireland to do some experimenting with U2 and they were recording in the living room of Adam [Clayton's] house, and when I walked in, the producer Daniel Lanois, Edge and Bono said, 'Does this feel familiar?' And I didn't quite understand what they meant. What they were saying was 'you are the guys who started this whole thing.'
HK: You assembled a new compilation CD also called Testimony. There are some solo selections like "Unbound" and "Somewhere Down the Crazy River," a track from Dylan's Blonde On Blonde, where you played guitar on the "Obviously Five Believers" session, and a handful of live recordings of the Band, and Bob Dylan & the Band.
RR: The CD is a journey. It was really trying to look at that horizon and see what did the sun shine down on this horizon.
"The song 'Testimony' [title track] came along after but it's the name of the book. That's the only reason it got in there. And then try and find some things of worth that weren't the obvious. There's a song I wrote with Rick. I only wrote a couple of songs with Rick. Like 'Bessie Smith.' It was a wonderful experience and I didn't do a lot of that with Rick it was kind of special. And another one, 'Home Cookin'.
"And the CD combines studio and live recordings.  We were gathering this stuff, too. Jered had very specific thoughts on it. I thought that's cool, too. 'Cause it's not all from the period that the book takes place. 'Out Of The Blue' is in there, too. I thought, 'Wow. We're breaking a rule here. That's good.'  Plus 'I'm Gonna Play The Honky Tonks,' a Bobby 'Blue' Bland track that Richard sang with Levon and the Hawks. It was in the club set list.
"I had just written a song called 'Twilight' on the piano. And, like I always did, I would then play it for the other guys and say, 'I've got a new one. See what you think.' And because I played it for them in the studio at Shangri-La, sitting at the piano, because I was sitting there and I knew how to do it, but you don't often see that. What's not on there is 'Hey guys I have a new one.'
"It's me playing the song, even getting the lyric wrong in one place but because I didn't have them written down because I was remembering them. But anyway, it was one of those moments, you know, that you don't have a lot of. Because usually when I played them a song we would be at somebody's house. We wouldn't be in the studio. 'Cause we had just recorded something.
HK: I've always wanted to know why the Band and Bob Dylan selected the Village studio in West Los Angeles to record Planet Waves and mix the 1974 live Before the Flood album.
Were the group members living near the Pacific Ocean as early as 1973 or '74?
RR: There weren't many studios in this side of town. And when I came out from Woodstock and New York to the West Coast, and I write about it in the book too, that David Geffen convinced me to go to Malibu. At the time I don't know if I had ever been to Malibu. You know what I mean? We might have driven down there in an afternoon or something, but I didn't know what Malibu was. So it just shows you how good David was in convincing me of something.
"Anyway, it was all west side. And Village was the only studio. And it was new. And my current room, my office, was studio C. The first room in the building. Where people recorded. And tons of people made records in this room. When I came along I took over this room. That's why the office has this big window. Because it was the actual studio. Then they built studio B. I don't know why they started with a studio C. Maybe [George] Geordie Hormel [original owner] thought 'Oh. I'm gonna add and do stuff.' Then the next room was B, and then studio A. And then studio D. And now there is other stuff upstairs.
"So the fact that it was on the west side was rule number one. Rob Fabroni was already here. When you came here to record he was the engineer who came with it. And Rob was terrific. I've done a ton of stuff here on the west side. It's a West Side Story. [laughs]
HK: Last year Columbia Records and Legacy Recordings issued Bob Dylan: The 1966 Live Recordings, a 36 CD box of your joint 1966 concert tours of the U.S., U.K., Europe and Australia. Your guitar playing is all over the dates.
When we talked in 1976 about the Band reuniting with Dylan on the 1974 tour, you remarked "at least this past time we weren't booed," referring to nights on the Dylan/Hawks 1966 tour.
In Testimony there is a great line about the 1974 tour where you wrote "we fought a good battle in '66, but we won the war in '74."
I have a hard time comprehending Dylan and your group being booed on the world tour of 1966. What I remember about the 1974 shows I saw, everyone was totally digging the blend on stage.
RR: There was a thing that happened between Bob and the Band on stage that when we played together that we would just go into a certain gear automatically. It was like instinctual, like you smelled something in the air, you know, and it made you hungry. (laughs). It was that instinctual. And the way we played music together was very much that way. And whether, we were playing in 1966, or 1976, or when we did the tour together in 1974, we would go to a certain place where we just pulled the trigger.
"It was like 'just burn down the doors 'cause we're coming through.' And it was a whole other place that we played when we weren't playing with him. So it was like putting a flame and oil together, or something. I don't know.
"When we did the Dylan and Band tour in '74, where we went and did a lot of the same things we did back in '66, and the peoples' response was 'this is the shit and I knew it all along.' It was like you weren't really there all along. It's interesting and it's one of the things I talked about in my keynote speech that I made [last decade] at the SXSW conference.
"It's really a very interesting experiment to see, or go from something that people were so adamantly against this music, and that we didn't change nothing, and the world revolved, and everybody came around and said 'this is brilliant.' That was very interesting to see everything else change around you.
"Well, we didn't change. [laughs]. I don't know that this has ever happened to anybody else. And it is a phenomenon. And that's why I feel bold enough to refer to it as a musical revolution. Because the world came around. We didn't. We didn't do anything that much different. [laughs]. We just went out there and hit it between the eyes. And now people have a completely different reaction to it. And I thought 'that's kind of incredible that the world actually came to this place,' you know. And I don't know who else has been through that.
HK:  Last December Rhino Records released The Last Waltz celebrating the 40th anniversary. Did you have interaction with Bob Dylan before the show regarding your repertoire?
RR: Oh for sure. We threw our thoughts into the hat and then we would try stuff, and if it felt right, then we just did it. It was one of those things like letting some higher power make the decision, because the proof was in the pudding. And 'let's play that song and see how it feels.' We would that and say, 'that was fun. Let's do that.'
"But Bob wanted to do stuff that was connected with our origins together, which is why we did 'Baby Let Me Follow You Down,' which we played back then, and 'I Don't Believe You (She Acts Like We Never Had Met).' And having a thread going back to 1965-1966. And, because it felt real. And obviously 'Hazel' and 'Forever Young,' because us working together on the Planet Waves thing. So, it was trying to find a connection, and not just do something that nothing to do with anything. We wanted it to have some thought. Nobody suggested 'Hazel' but Bob said I think we should do 'Hazel.'
"We had to make sacrifices originally, obviously, in the movie, because it's a movie, and you have to edit a movie so it plays. But on the record we had a limited amount of space, too. And I was always taken by Bob's performance on 'Hazel.' I thought he did an amazing performance on it and poured such passion into this song.
"Out of all of the songs we can do together what do you think we should do?' It was like we'll do some of the stuff from the 1965-1966 period. We'll do something from Planet Waves, we had just recorded it a couple years earlier. And in mixing it up we ran through a bunch of crazy ideas too. Like Bob said 'should we do a Johnny Cash song?' And he would start singing a Johnny song and we all knew this was never gonna fly. But it would be fun to play it. We'd play through it and say. 'No.' But all of this stuff, it was really like throwing things up in the air and see where they would fall. But Bob said, 'you know one song I think we should do is 'Hazel.' We were like 'Really? OK. Let's do it.' And we ran through it and it felt pretty good. 'All right.' But we knew we wanted to do 'Forever Young.' Because it connected to the occasion with all the people there and this generation and all of this stuff. Like Dr. John singing 'Such a Night.'"
Blackbird Presents in April 2017, The Last Waltz 40 Tour: A Celebration of the 40th Anniversary of The Last Waltz.
The Last Waltz 40 Tour, created by Keith Wortman and lead by guitarist/vocalist Warren Haynes and producer/musician Don Was showcase the music of the Band in a unique light.
Lineup includes Dr. John, Jamey Johnson, Terence Higgins, Danny Louis, an all-star horn section lead by Mark Mullins featuring the original horn arrangements of Allen Toussaint, and special guests Garth Hudson (some dates), Cyril Neville, Dave Malone, and Bob Margolin.
"You soon knew that [The Band's] legacy would be well feted. Earplugs were required — for the crowd, not the band," wrote The Huffington Post in its review of the show at the Orpheum in Boston, Massachusetts. "The roar from the audience, which remained standing throughout the show, eclipsed even the occasional eerily screeching synth segments, and the unworldly bleats often coming out of the horns."
"Whenever you're doing someone else's music, you're paying respect and bringing the deepest parts of your own personality to bear. And you hope for surprises," says Haynes in an article published by The Philadelphia Inquirer. "These songs – so deeply ingrained in the zeitgeist of who we are in this country – hearing them now is like finding a rare jewel."
"People love these songs and they've become a part of the emotional zeitgeist of country. And unlike the Rolling Stones, the Beatles, Bob Dylan, the Beach Boys or Pink Floyd songs, there's nobody that's playing this stuff for folks. You can't really go to a concert and hear anyone playing the Band's songs," offers Don Was.
   West Coast shows during April are:   
*Thursday, April 13, 2017
Los Angeles, California
Orpheum Theatre
*Friday, April 14, 2017
Valley Center (San Diego), California
Harrah's Resort Southern California
*Saturday, April 15, 2017
San Francisco, California
The Masonic
*Garth Hudson scheduled to appear
(Harvey Kubernik has been a music journalist for over 42 years and is the author of 8 books. In April of 2017, Sterling will publish Kubernik's 1967 A Complete Rock Music History of the Summer of Love).