O-T-I-S!
Otis Redding's legacy continues and expands as the immortal singer and songwriter enjoys a visibility and retail renaissance.
By Harvey Kubernik c 2017
Redding was previously inducted into the Rock and Roll Hall of Fame, Georgia Music Hall of Fame, Songwriters Hall of Fame, and has been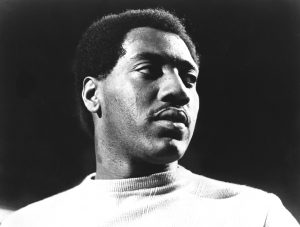 honored with a U.S. postage stamp.
In 2016 a mural was unveiled which reads "Try a Little Tenderness" in Madison, Wisconsin honoring Otis Redding by regional artist Henrique Nardi, with Cyla Costa and Jackson Alves. Nardi teaches graphic design and is a lecturer at the University of Wisconsin-Madison's Art Department.
Last September at the Macon City Auditorium, Steve Cropper of Booker T. & the MG's along with additional acts Chuck Leavell, Eddie Floyd, Robert McDuffie, St. Paul & the Broken Bones, and a Reddings Reunion with Dexter Redding, Otis Redding III and Mark Lockett performed at the An Evening of Respect Tribute Concert coinciding with what would have been Otis Redding's 75th birthday.       
The Tubman Museum in Macon, Georgia in December 2016 just concluded an exhibit that honored Redding. Curator Jeff Bruce and Redding's widow Zelma assembled The King Of Soul: Otis Redding In Photographs.
In 2016 I provided an archive interview I conducted with Andrew Loog Oldham in 2007 to author Jonathan Gould for his book, Otis Redding: An Unfinished Life that Crown Archetype Group published during spring 2017.
I also penned an article on Otis Redding in 2007 printed in Goldmine Magazine that appears in the bibliography in Dreams to Remember: Otis Redding, Stax Records, and the Transformation of Southern Soul by Mark Ribowsky that was published in 2015 by W.W. Norton.
A 50th anniversary deluxe edition of Redding's 1966 album, Complete & Unbelievable: The Otis Redding Dictionary of Soul was also released by Rhino Records in 2016.
In summer 2017, Concord Music Group and Rhino Entertainment, Warner Music Group's catalog division, are doing a joint campaign celebrating the 60th anniversary of Stax Records. The partnership marks the first marketing collaboration of the Stax recordings which have been divided since Atlantic Records split with Stax Records in 1967.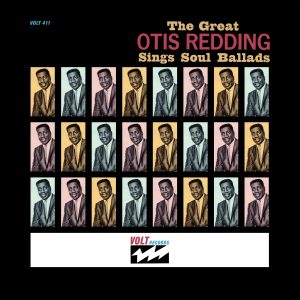 Planned for reissue are a 50th anniversary pressing of Otis Redding and Carla Thomas' King & Queen, and Otis Redding's 1965 The Great Otis Redding Sings Soul Ballads.
In the March 10, 1979 issue of Melody Maker, music journalist Richard Wootton interviewed Stax songwriter and record producer David Porter about Redding's studio work during 1964-1967.
"There was no greater guy than him for bringing up the horn lines. I mean, he'd be down on the studio floor as we were recording, and he'd simply dream them up, the melodies on his songs and the feel with which he sang — he was amazing.
"He was a very smart man, and he knew all about images and styles, and he believed that the way to have a lasting impact upon music would be to develop a style that was unique within itself. He gave that to us, and we continue to strive each day to make sure we are trend-setters rather than followers, and to polish and further develop our various styles to the maximum."
On November 25, 2016, the Stax Records/Concord Bicycle Music label issued the critically acclaimed Otis Redding: Live At The Whisky A Go Go: The Complete Recordings as a 2-disc 180g red vinyl for Record Store Day's Black Friday event. A multi-disc package was available previously on compact disc. I was interviewed by Lynell George for her package liner notes and received a special thanks acknowledgement.
"I remember seeing Otis at the Whisky," marveled Robby Krieger of the Doors. "I was standing right in front of the stage for the whole show.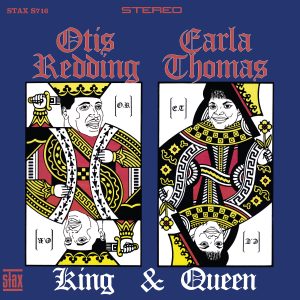 I never heard of Otis Redding before and I was amazed at the energy that he created on stage. I would stand right there on the dance floor, stage right."
Krieger penned the tune "Runnin' Blue" that appears on the Doors' 1968 album The Soft Parade.
"I wrote the song 'Runnin' Blue,'" Krieger remembered in 2017, "but when Jim [Morrison] started to sing it, he just came up with that 'poor Otis dead and gone' part right on the spot. Seemed to fit pretty good so we left it in. I guess the horn parts reminded him of Otis."
In the spring of 1966, at age 24, Otis Redding was a star on the R&B circuit and soul radio station airwaves. The singer was receiving critical and commercial success off his third studio album, Otis Blue, and was watching his singles cross over to the pop charts.
Los Angeles music lovers and television children had already seen Redding in December 1965 when "Pain in My Heart" was broadcast in a TV performance on Dick Clark's Where the Action Is. In addition, I caught "Just One More Day" from another Redding screen spot the same day on Hollywood a Go-Go.
Just before his '66 Whisky debut, Redding on April 2 performed at the Hollywood Bowl as part of a KHJ-produced listener show to benefit the Braille Institute of America. KHJ-AM program director Ron Jacobs from 1965-1969 constantly programmed Redding and tracks from Stax.
The April Hollywood Bowl event billed Donovan, Sonny & Cher, Bob Lind, the Knickerbockers, the Turtles, Jan & Dean, the Modern Folk Quintet, and the Mamas and the Papas.
Two Redding numbers—"I've Been Loving You Too Long (To Stop Now)" and "Respect"—had already cracked the Pop Top 40.
The seven Whisky club sets spotlight the singer's popular songs of the time, including "Respect," "I've Been Loving You Too Long," "Security," "I Can't Turn You Loose," "These Arms of Mine," "Just One More Day" and his cover of the Rolling Stones' "(I Can't Get No) Satisfaction."
For Otis, a live album cut in 1966 was a very logical career move: His manager, Phil Walden,  and record label Volt, a Stax subsidiary, were seeking to further Redding's crossover potential and expand his audience.
At the Whisky, The Otis Redding Revue and entourage, which included an emcee and a full 10-piece band (led by saxophonist Robert Holloway), coupled with three up-and-coming singers who were allowed one tune apiece before he entered the famed Whisky stage in Hollywood.
Redding's group for that weekend engagement were Holloway; Robert Pittman and Donald Henry on tenor saxophone; Sammy Coleman and John Farris on trumpet; Clarence Johnson Jr. on trombone; James Young on guitar; Ralph Stewart on bass; and Elbert Woodson on drums.
In the tradition of earlier landmark R&B tours and whistle stops of the era, Redding also handpicked some singing protégés, including the keyboardist in his group, Katie Webster, Carl Sims and Kitty Lane for the dates.
"Otis Redding wasn't just a voice," reinforced singer/songwriter, trumpet player and brass arranger, Sarah Kramer. "He was a force, and led a collective of players as pioneers of a sound. Aside from the shift that was happening within society at that time, the political climate, the unifying rather than segregating… Otis was at the forefront of delivering honesty with enormous strength.
"On the 1966 Otis Redding Live at the Whisky a Go Go recordings, the horns in his music add a certain attitude, sort of like an exclamation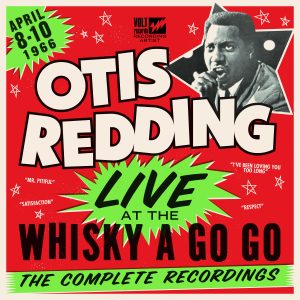 mark to his vocals. There are also such wonderful counter melodies and grooves that help emphasize the arrangements.
"It's as if they go back and forth between a role partnered with vocals, to a role partnered with drums. Whether it be a bad ass upbeat tune or a heart wrenching ballad, the use of horns rather than back vocals or strings lift Otis' already stellar voice and delivery to a whole other level.
"It is my (probably biased) opinion that horns make any music better, but when paired with such a voice, not just the vocal itself, but the lyrics/perspective as well, one ends up with the ultimate."
"In 1966, and '67, and all through Jefferson Airplane, we did my tune 'It's No Secret.' I originally wrote it with Otis Redding in mind. It was for him," revealed Marty Balin in a 2016 interview.
"I used to hang out with Otis and follow him around like a little puppy dog and watch his shows. Hang out with the band and him. I just wanted to write him a song that had his kind of groove thing I thought. But he never did it. He did write his own songs.
"I didn't discover Otis at the Monterey International Pop Festival. In fact, I was the guy who took the record of Otis' 'These Arms Of Mine' to Bill Graham and suggested, 'Hire this guy. I want to see him.' And Bill Graham did. December of 1966.
"He would listen to the bands of who to book and as support or lead acts. Otis was the most powerful person I've ever seen perform. Outside of anybody you name. I've seen a lot of people play and on TV. I've never seen anybody handle an audience like him and rock the joint. The energy level was amazing with this guy. He had that great horn section.
"For me a highlight of the Monterey International Pop Festival was Otis. I had been around and he knew who I was. We went on before he went on. And nobody got the crowd moving but when the Airplane came on we got the crowd moving. We got them excited and got 'em up and dancing. And I walked off and Otis Redding was standing there and he said, 'Hey man. It's a pleasure to be on the same stage with you.' For me, that was it, baby. Right there.  He staggered the crowd."
Experiencing The Soul Of Otis Redding:
By Dennis Loren
"There is something very special and intimate about seeing and hearing an exceptional solo artist or great band perform in a small venue. When I lived in San Francisco in the late-'60s, I was a regular at the larger venues, such as the Avalon Ballroom, the Fillmore, the Straight Theater and Winterland, but I also frequented smaller places. The North Beach area had a profusion of small clubs and coffeehouses. From the Committee and the Hungry I to the Coffee Gallery and Basin Street West.
"In August of 1967, I attended an Otis Redding concert at Basin Street West. This was another venerable jazz club where artists such as Miles Davis performed, yet by 1967 also featured the likes of Ike & Tina Turner, Little Richard and even Jefferson Airplane. The times were – indeed – changing, to be more eclectic and inclusive.
"I hadn't gone to the Monterey International Pop Festival and so I missed seeing Otis Redding. That Summer I heard Otis' song 'Try A Little Tenderness' on the radio, sandwiched between Jefferson Airplane's 'Somebody To Love' and Procol Harum's 'Whiter Shade Of Pale' and other hits of the day. This was my first and – as it turned out – only opportunity to see and hear Otis Redding in concert.
"He appeared on stage to a fanfare of horns and immediately launched into 'Respect.' From that moment until the end of the set, he completely captured the audience. Although Otis Redding was only an inch and a quarter taller than I, he seemed like a giant to me because of the energy he put into his music. Although he performed many of his own songs, I found it ironic that he also covered the Beatles' 'A Hard Day's Night' and The Rolling Stones' 'Satisfaction.'
"Otis closed with a moving rendition of 'Try A Little Tenderness' and left the stage as the band played on. To me he seemed completely spent and dripped with sweat, but the audience would not let him go. Otis did three encores to standing ovations.
"Another great memory, among so many from that incredible year of 1967."
It's widely known that Otis Redding wrote "(Sittin' on) the Dock of the Bay" on a houseboat in Sausalito, California.
"And here's a connection about that song. And I always loved the Association's records on the radio," Steve Cropper, Redding's co-writer on the indelible copyright, told me in a 2007 interview.
"The influence of the Association in 1966, '67, that the bridge on 'Sittin' On The Dock Of The Bay' that I wrote with Otis was inspired by my like for their music. Hearing them was a little thing, but that was the inspiration for it, because we knew we had a hit, and we wanted to make it pop.
"To me the Association loved R&B but they were a pop group. You know what I'm saying? So that's sort of the way I was trying to go with that.  Of course, with Otis singing it became an Otis song. He got the idea when he was staying at a houseboat later when he was workin' the Fillmore West."
Joe Tate remembers a memorable sighting he had of then Sausalito-based Redding
"In 1967, The Summer Of Love, I was playing with Salvation in San Francisco. We played all the best venues including Avalon Ballroom, Fillmore Auditorium and we had a steady gig in North Beach at the Roaring Twenties Club playing five nights a week. We also played at the Magic Mountain Music Festival, the prototype for all subsequent large music festivals.
"I was living on a houseboat at Gate 5 in Sausalito that summer. Sausalito is just across the Golden Gate Bridge from San Francisco, where I have lived ever since.
"Anyway, during August of that year, Otis Redding came walking down our dock and sat at the end of the pier for about an hour. My girlfriend Valerie and I were perplexed as to why he might be there. We didn't bother him and he left without incident.
"A couple months later Bill Graham called me and hired Salvation to open for Otis Redding at the Dec. 26, 27 and 28 shows at Winterland. I worshiped Otis Redding, so I was thrilled by this prospect.
"Unfortunately, Redding was killed in a plane crash on Dec. 11. Acting quickly, Graham hired the Doors and Chuck Berry to take his place at the shows."
The Rolling Stones have never shied away from their love and appreciation of Otis Redding. The band have recorded and played "That's How Strong My Love Is," "Pain In My Heart," "I've Been Loving You Too Long" and on their 2005 Bigger Bang tour performed "Mr. Pitiful" at five concerts.
In the 2007 celebration of Otis Redding exhibit at the Georgia Music Hall of Fame, Mick Jagger, Keith Richards, Charlie Watts and Ronnie Wood all taped special testimonials that were shown at the site.
Leann Rimes, Cat Power, the White Stripes, the Black Crowes, Florence & the Machine have covered Redding's repertoire. Kanye West and Jay-Z sampled his version of "Try a Little Tenderness" on their "Otis" recording from 2011's Watch the Throne collaboration album.
"Otis Redding is a huge reason I'm in Tower of Power today," stressed band co-founder Doc Kupka. "Back then I was an oboe player and when I heard Otis I switched to Bari, learned to play, and am coming up on 50 years in TOP. Thanks Otis for the music and my career."
The Otis Redding retail renaissance will continue all 2017 and beyond.
The digital universe, online music newspapers and periodicals, terrestrial, satellite, oldies and college radio programmers, record labels, music supervisors as well as devotees of vinyl and DVD's all seem to be simultaneously discovering, re-visiting and investigating the 50 year contributions, vocal  prowess and songwriting legacy of Otis Redding who died on December 10, 1967.
On that weekend, Redding played a fraternity dance at Vanderbilt in Nashville on Friday, December 8th and caught a flight to Cleveland to watch the Temptations' late set at the Leo's Casino venue.
He then taped Upbeat TV program in Cleveland and Leo's Casino on Saturday night and then on December 8th, Redding and four members of the Bar-Kays, his backing band, died when his private twin-engine Beechcraft airplane crashed on approach to Truax Field in the icy waters of Lake Monona, Wisconsin on their way to the Factory nightclub show three miles from the University of Wisconsin in Madison. Ben Cauley, the trumpeter, survived the accident.
Singers Joe Simon and Johnnie Taylor were two of the pallbearers at Redding's funeral at Macon City Auditorium in Macon, Georgia. James Brown, Wilson Pickett and Solomon Burke were among the 4,500 mourners. Jerry Wexler provided the eulogy as Booker T. Jones played the organ to the saddened congregation.
"I was in the Nitty Gritty Dirt Band, and our manager, Bill McEuen also handled a band from the south called the Hour Glass," recollects songwriter and multi-instrumentalist Chris Darrow.
"The Hour Glass featured the singing of Greg Allman and the guitar playing of his brother, Duane. I got to know the guys, especially Duane, who spent a lot of time with Ralph Barr, the guitarist in the Dirt Band.  Los Angeles was the band's base and since I lived in Claremont, 35 miles to the east, I hung out a lot with Ralph, his wife Holly and Duane during that time.
"One night on December 10th of 1967 the Dirt Band had a radio interview at a club called the Magic Mushroom in Studio City hosted by Phil Procter and Peter Bergman of the Firesign Theater for their Radio Free Oz program on KRLA.  I had a blue, 1954 Ford two-door and had some room in the car for some riders.  Jeff Hanna was in my front seat and Duane wanted to come along for the ride.
"We all had heard earlier in the day that Otis Redding had been killed in a plane crash somewhere in Wisconsin. I will never forget Duane sobbing in the back seat of my car over the death of his main man.  I remember back to the time when I cried uncontrollably when I found out about the death of Buddy Holly and Ritchie Valens.  When our heroes go what else is there to do?"
"Everything Otis touched he made it his own, like Sam Cooke's 'Shake,'" Steve Cropper explained to me. "All of those things, you listen to them, and it's sort of like a great actor, like if Gene Hackman takes a part, or if James Stewart takes a part, they become that character. And at the time you watched it you became part of them. You know what I'm saying? You don't think about somebody else doing it.
"At the Monterey International Pop Festival, the audience sat out through the rain to see us, or wait to see Otis Redding, and that's the first time I ever experienced that. And they were more curious than anything else. Because they heard who Otis was.
"Otis had found his audience, and Monterey helped him cross over to a wider white pop market, reiterated Steve. "They already knew how big he was in Europe and Europe was not an ethnic rhythm and blues audience. It was more general. He was big in France and he was big in England. And he was big, and Phil Walden and Atlantic knew that, and they wanted that same kind of recognition over here, and they were finding it very difficult to get pop radio play. No problem getting R&B play whatsoever. So we knew what we wanted to do.
"Without question, the Stax Volt tour itself of England and Europe changed everybody's life. The musicians and the executives, and Phil Walden, Otis's manager, his whole perception of 'I'm gonna make Otis Redding the biggest star on the planet.' When you saw Otis perform with the band on his records he knew 'we got something special goin' on here. We've got to preserve this.' He saw a whole different vision."
It was former Rolling Stones' manager/record producer and omnipresent musical tastemaker Andrew Loog Oldham who initially telephoned Phil Walden to secure Otis for Monterey.
Oldham suggested to Monterey festival producer Lou Adler that Otis play the non-profit Monterey event. Phil Walden initially received the call from Oldham. Walden then in turn dialed Atlantic Records' Jerry Wexler to see if the festival was kosher. Wexler also explained to him how logical it would be and Walden wisely then consented.
In 2007 Andrew Oldham emailed me from Bogota, Colombia. "When Otis came on stage you forgot about the logistics. We knew we were taking one small step forward for mankind. Phil Walden, his manager, was in heaven. He knew he'd just graduated from buses to planes. Phil Walden was one of the greatest managers of his time. His enthusiasm, his pure chicanery, his belief, his service to Otis was an example to the game."
"Lou called me and I was instrumental in bringing Otis Redding out there," Wexler told me in a 2006 interview. "I said yeah, but I suggested some sort of fund or scholarship in Otis' name since he wasn't getting paid. I called Phil Walden his manager. Later I would start a subsidiary label with him, Capricorn Records, Phil and I share the same astrological sign.
"His show at Monterey astonished me because he nailed that audience of hippies and weed heads in a way that was astonishing to me because that was not his core audience. He nailed those hippies that was unreal."
In 2007 I did an interview with Al Kooper, assistant stage manager of the Monterey '67 gathering, who supplied a telling reaction about Redding's Bay area moment.
"I watched Otis Redding disarm the audience. And, he had one of the greatest bands in the history of rock 'n' roll behind him. I'd seen Al Jackson, Jr. before. He was like the Charlie Watts of black music."
"Booker T & the MG's came on and did a few numbers and then Otis Redding joined them and took the night," remembers drummer and writer Paul Body about the Otis set he witnessed in 1967 at Monterey.
"He brought Memphis to Monterey. He turned the festival grounds into a sweaty juke joint on a foggy night. I was standing up on someone's car that was outside and we danced on the roof. Otis looked like a king dressed in an electric green Soul suit. He came on like a hurricane singing Sam Cooke's 'Shake' at breakneck speed. It was a real electric moment. He looked like a damn fullback up there, he was as magnificent as a mountain. It looked like nothing could stop him. He could rock but when it came to that slow burn Southern style, no one was better. He was giving the love crowd a lesson in slow dancing.
"He ended with 'Try A Little Tenderness' turning it inside out and making it scream for mercy. He slowed it down to a simmer, started off some mournful horns, Booker T's organ and his voice.  Al Jackson came in with light rim shots that sounded like raindrops from heaven in the foggy night. Then Cropper came in with some tasty rhythm chops, then Al started beating out the groove, pushing it and they took it home. I had never seen anything like it. The cool air was rolling in as they were playing and I felt like a million bucks."
"I couldn't wait to see Otis Redding at Monterey," exclaimed documentarian Andrew Solt [This Is Elvis and Imagine: John Lennon] in 2016. "He was one of the acts that I knew I couldn't miss. I loved his voice, his albums and his enormous on-vinyl passion.
"Otis came out dressed in a shiny suit, his collar open and absolutely blew us away. He was as dynamic in person as anyone I had ever seen live. He owned the stage and the crowd was in awe. His enjoyment at singing at this early pop festival was palpable.
"Otis's tragic death later in the same year depressed me to no end. What a horrific, massive loss. That voice stilled? Couldn't be!
"When we did Heroes of Rock 'n Roll in 1979, [a two-hour music documentary which debuted on network ABC television channel 7] we came across Otis's final performance on Upbeat before that dreaded flight. He had appeared in the tight quarters of a small local TV station in Cleveland. We made sure Otis was included in rock's pantheon. He continues to hold a revered place in our history. He always will."
In 2012 my brother Kenneth and I wrote a book A Perfect Haze: An Illustrated History of the Monterey International Pop Festival about the memorable event that propelled Redding to global attention followed by the D.A. Pennebaker-directed Monterey Pop documentary in 1969 which helped unthaw his frozen legacy. I attended the local movie premiere in Beverly Hills at the Fine-Arts Theater on Wilshire Blvd.
"Otis Redding was stunning," volunteered D.A. Pennebaker to me in a 2006 interview.
"It's a great film, almost a perfect film. He had a pretty good band, I was editing, or re-editing the section of his for Monterey Pop in late '67 and changed the film a little bit when he went in to the lake and I remember that's when I got into all that stuff of doing things with the lights. And I know at the time I felt, 'Gee. What am I doing? This is crazy.' But I left it that way because I felt so bad that he kind of died on us and that made me sad. So it was the only thing I could do to mark that was to edit that way."
Otis Redding was so popular in England that in 1967 he ended Elvis Presley's eight-year reign as the world's best vocalist on the annual Melody Maker reader's poll.
One Redding-driven sonic item is mandatory for any vinyl, CD collection or digital jam stream. Redding's Live in Europe recorded March 21, 1967 at the Olympia in Paris and on record racks in July of '67.
The compare for the concert and the entire Stax/Volt tour of Europe in 1967 was a radio deejay on Radio Caroline and BBC Radio 1 named Emperor Rosko, who was born Michael Joseph Pasternak in Los Angeles. The son of Hollywood movie producer Joe Pasternak. His radio career was influenced by deejays Bob "Emperor" Hudson, Rosko Mercer, Nathaniel "Magnificent" Montague, Lord Tim Hudson and Wolfman Jack.
"It's one of the outstanding albums of all time," Rosko told me in a 2015 interview, later utilized in my just published book,  1967 The Complete Rock Music History of the Summer of Love.
"I worked with the Stax group. We sat down the first day and told the guys I would be introducing them. I'm this brash untested guy. 'How do we make this cool?'
"I talked to Booker and Steve Cropper, Duck Dunn, and Al Jackson of the M.G.'s, and told them to riff while I was out there. So there was no real dead air. They kind of liked that idea. We hit it off. I brought them on stage.
"Otis put out vibes when he performed. Like a lion stalking through the jungle. He would stomp in his show. He had this fantastic voice. I would sit there with my mouth open at the side of the stage. I watched him for six weeks! I would have dinner with him every night. He'd grin and would look at me and his eyes would twinkle.
"And let's not short-change Sam and Dave. And we took a fifteen-minute break after they came on. They just tore the place up. Amazing. Booker T. and the M.G.'s were just magic. And it was magic music in a magic era.
"I was on the air, French Radio Luxembourg, when the news broke of his death. I broke. I just put his album on. Even now I break up. He had that effect," Rosko sadly lamented.
Booking agent Jerry Heller handled client Otis Redding in his short career. Heller later became the manager of N.W.A.
Jerry attended the Monterey International Pop Festival when he worked for Associated Booking in Beverly Hills. He sadly sheds some light on where the world of Otis Redding was going in terms of future concerts and lucrative gigs already being planned before Redding's untimely passing.
In 2007 I talked to Heller from his home in Calabasas, California.
"It was the first festival I had gone to, but I had been dealing for a couple of years with Claude Nobbs at the Montreaux Jazz Festival and George Wein at Newport. I was handling Otis and just met him through Phil Walden, a colorful character, who was his manager. Good guy. Several agents went to Monterey. Phil was a fabulous manager. I had never seen Otis live before only on film from the Olympia Theater in Paris. And Otis was a big man. He was like Aaron Neville. He could just blow you away with his sheer power and intensity of his voice and his lyrics. I've never seen anything like it at Monterey.
"The reason I was at Monterey with Otis was that I said to Joe Glaser my boss at Associated Booking, 'this guy can be a major, major pop star.' This guy can be a big rock 'n' roll star.' After Monterey I called Bill Graham and Otis did the Fillmore West. We made arrangements to play a number of dates. I talked to promoters Wolf & Rissmiller in L.A. and guys all over the country who were my guys to play Otis. I was also going to get him real money. We were really positioning him. But remember, he had already done the Olympia Theater in Paris, the Stax/Volt Revue in Europe, and look at the hits he had written already," stressed Heller.
During 1978 I co-produced and hosted 50/50, a weekly television program from Theta Cable in Santa Monica broadcast on the milestone Z Channel in Los Angeles and Manhattan Cable in New York.
One of my guests in the first season was influential deejay and TV personality, Murray the K.
In 1967 Murray produced and wrote Murray the K in New York on WPIX-TV. An off-shoot of his ground-breaking music video-format that started with It's What's Happening, Baby. Murray brought along footage from his 1967 program.
We screened Otis Redding lip synching to "Satisfaction" and "The Story of Love," with Aretha Franklin singing live on "Baby I Love You" and "Respect."
Earlier this century, Reelin' In The Years Productions and Stax Records (a division of Concord Music Group) issued Dreams To Remember: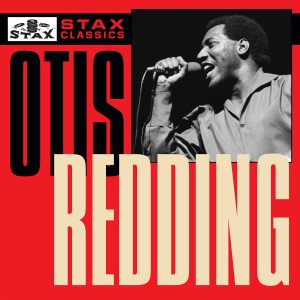 The Legacy of Otis Redding on DVD and The Stax/Volt Revue Live In Norway 1967 on DVD.
Widely bootlegged in truncated and poor condition for years, this is the first time the 75-minute concert will be available on DVD that has been re-transferred from the original master tapes that had been resting in the television vaults for the last 40 years. The producers also discovered an additional lost reel with an extra 20 minutes of previously unseen performances from the same concert. This footage had been edited out and forgotten for the last four decades, but now the missing songs have been restored, making this DVD the longest and most complete visual record of the legendary 1967 Stax/Volt tour. Man, check out the potent full-length performances, including five songs by Otis Redding, a blistering four song mini-concert recital s by Sam& Dave.
The DVD also spotlights performances by Booker T & the MG's, Arthur Conley, Eddie Floyd and the Mar-Keys. Issued with the full cooperation of the artists or their estates, this DVD showcases the Stax/Volt Revue on an amazing night during one of most legendary and important concert tours of the last five decades.
The Stax/Volt Revue Live In Norway 1967 includes Otis Redding's versions of "Shake," "Satisfaction," the only known filmed concert performance of "Fa-Fa-Fa-Fa-Fa(Sad Song)" and a six minute version of "Try A Little Tenderness" in which he returns  for four encores.
This is prime time Otis Redding, illustrating what screenwriter Richard Matheson, who penned many The Twilight Zone television episodes, once described the gripping moments on late 1950s and early '60s TV screens as examples of "the powerful chilling charismatic effect of black and white film."
The Stax/Volt Revue Live In Norway 1967 is obviously what Matheson meant.
Steve Cropper offers some observations into Redding the person. Otis used to call him "Crop."
"I got to be around Elvis Presley quite a bit, and Elvis' people and I knew how that charisma thing worked. I saw Elvis in action, and when Elvis entered a room, everything stopped. Time just stopped, and I always referred to him as someone turning on a bright light bulb. Very few people on this planet that have that, or had that and Otis Redding had that. I saw it. It wasn't something I manufactured in my own mind. If he walked into a lobby at a hotel, everybody stopped and turned, 'Oh my God. Who is that? That's Otis Redding.' That's the way it was. Like a president walking in the room.
"It wasn't as big as Elvis, obviously. And one other person in my life had that same aura, and it was Roy Orbison. Roy definitely had that light bulb and he couldn't go anywhere. He had that look, I guess, but he couldn't go anywhere without being recognized and people just wanting to get to him. And, that's the way Elvis was. I've had several people in my life like that. John Belushi. Everyone wanted a piece of him because he was everybody's buddy. That's the way Elvis was. Elvis came off as everybody's high school friend. And Otis came off as everybody's street high school buddy. He just treated everybody he came in contact with respect with he treated his whole family with.
"Otis and I had talked very seriously, in the studio, and at lunch, in the hotel room when we were alone. 'I'm going to move up here. I'm looking for a place, and I'm going to start writing and producing songs. That's what I want to do.'
"He enjoyed being in the studio and had done some stuff in Muscle Shoals. 'I'm going to continue recording but I'm not going to tour as much.' And he mentioned 'I may have to let my band go.' Because he had been working with us and he wanted us to just go out on the road. He knew the studio band was so much closer to his music then his band that he had out there that was just trying to copy what we did. Here he had the guys that actually did what they did and he knew the difference.
"So he was very driven. And I don't think he had any intentions at all of leaving this planet or full speed ahead. Let's get in as much as we can," exclaimed Cropper.
"And then the other thing that happened historically was that in 1968, was the day that Martin Luther King was assassinated, that whole musical aura at Stax the bubble was burst. Never was the same and will never ever be the same," confided Steve.
"You know, I always said it didn't have to happen in the first place and why did it have to happen in Memphis? A quiet town and everybody got along. You look back, and there were things happening around me that I wasn't aware of. My buddies didn't talk to me about it. We never had a problem. We went to each other's houses, we hung out. We went to restaurants together. We were blood brothers if anything else. We were family. Big time family. So, this sort of changed everybody's lives without question. So thank God [the] Monterey [International Pop Festival] was before that," Cropper sighed.
Stax Records legend, trumpeter Wayne Jackson makes it a point to underline the sense of destiny that imbued the sound of Stax Records that
helped initially usher Otis Redding onto radio station playlists, concert stages and eventually new media retail outlets like cable television and DVD's.
"Duck Dunn and I are both left-handed, born on the same day in the same hospital. It was a real spiritual and astrological happening at Stax. Andrew Love is three days older than me and he and David Porter were born the same day. Booker is a musical genius. Otis always brought a great contribution to all the sessions he was on. He was educated. Steve Cropper invented a style of guitar where the little guitar parts were singular. He played licks that became part of the song. The horns were part of the song. Without us they would not have been the same.
"Otis used a guitar to write songs and would use open key. So he could just bar it put a bar on his finger and play up the scale and chords. He could easily write with it. When I was with Otis he was on another energy track. Otis was like a 16-year old boy with a hard on all the time. Because all he could think about was writing a song and getting into a studio. That was his life. Zelma and those kids and the farm and his music in that order I think. But outside of the farm he didn't think of nothing but his career. Otis did an amazing body of work in the six years he was recording," summarized Jackson.
(Harvey Kubernik is the author of 12 books, including Leonard Cohen, Everybody Knows, and Neil Young, Heart of Gold.  In April 2017, Sterling published Kubernik's 1967 A Complete Rock Music History of the Summer of Love.  Harvey Kubernik is currently writing and assembling his debut literary music anthology and a multi-voice narrative book on the Doors. Both are scheduled for publication last quarter 2017).