Harvey Kubernik Interviews Brunswick Records' Paul Tarnopol
"Never mind 'To Be Loved.' Jackie Wilson was to be reckoned with from the get-go. What on earth was this 'Reet Petite' when we were barely 15 years old? 'Higher and Higher' was his 'My Sweet Lord.' We knew he 'Hadda Move.'
"I never got to see him live- I did get to see Mr. Wilson and Sam Cooke do the cha cha cha on a 1958 TV show. Poetry in motion, and heat.
"One of my particular Jackie faves was a platter groove that barely cracked the top 50, a 45 named '(There's No Pity) in the Naked City.' By then I knew the Apple and it became my New York theme song."  
–Andrew Loog Oldham 2016 email correspondence to Harvey Kubernik
Harvey Kubernik Interviews Brunswick Records' Paul Tarnopol
Paul Tarnopol is the son of "record man" Nat Tarnopol, the work horse behind Brunswick Records and manager and record producer of the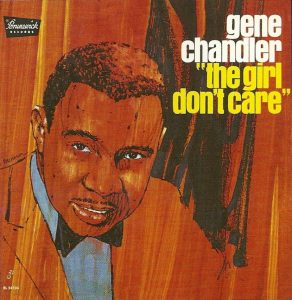 immortal Jackie Wilson.
I've always felt that Brunswick belonged in the pantheon of influential soul labels like Vee-Jay, Motown, and Stax.
Nat Tarnopol, who died in 1987, and his Brunswick catalogue have been generally overlooked by music historians and the pop culture media.
So, I decided to conduct an interview with his son Paul Tarnopol, who has overseen the Brunswick operations for the last 30 years.
Q: Outline to me some biographical information on your father Nat before he became a "record man." Was he from Detroit? Until age 25 he worked in the tire business but frequented music clubs in Detroit.
A: Nat was born in Detroit on January 26, 1931 to Meyer and Pearl Tarnopol, who each migrated to the United States from Eastern Europe as children.  Nat's mother's side of the family (Chimovitz) came from the Baltic country of Lithuania and his father's side came from Russia's Black Sea region of Odessa.  Prior to arriving on Ellis Island, the family's actual name was Baracovich.  Nat was nine years younger than his brother Jerry and spent the majority of his childhood playing baseball and listening to what was known as "race records" and sneaking barbequed spare ribs under the porch of his family's kosher home in Detroit. 
"While Nat was still in high school, he turned down offers from the Detroit Tigers and Chicago White Sox to play professional baseball.  Nat was 16 and already making decent money working at Union Tire and, after considering the way Jewish baseball players like his hero Hank Greenberg were treated, he thought it best to keep his current job at Union Tire and to find a way to make a living in music.  That's when he started frequenting Detroit's Flame Show bar.
Q: In examining the life of your father,  who founded and produced records for the label, as well as managing and guiding the career of Jackie Wilson, it became obvious to me he was very involved and fascinated with "negro" culture of the forties, fifties and sixties.  Talk to me a little about his world in Detroit and subsequent meeting with music business veteran Al Green.
A: Nat's mother (Pearl) loved music and would sing songs like Irving Berlin's "Always" to Nat as a child regularly, and her dream was for Nat to become a Cantor.  If you notice, both Jewish and R&B music use a lot of minor keys and I think for that reason "negro" music just felt more real to Nat.  The other thing is that Nat's mother had told him repeatedly "always remember that we're only guests here", which was her way of saying that Jews were unwelcome, unwanted and unneeded in America.  I think that sense of alienation made Nat feel like he had more in common with African Americans than with typical white Americans.  Nat met Al Green at the Flame Show bar and soon started doing music publishing work for him while also doing promotion and A&R work for Chicago's Mercury Records.  Nat's first music publishing company was called Pearl Music, named after his mother.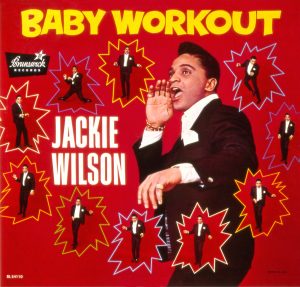 Q: Why the name Brunswick?
A: The Brunswick brand started long before Nat was born and had been passed around from Warner Brothers to Columbia and then eventually Decca.  The label was originally a division of the Brunswick-Balke-Collender Company which goes all the way back to 1845.
Q: Can you elaborate on how the relationship between Brunswick and Decca began?
A: In the 1950's Brunswick was an imprint of Decca Records and when Decca signed Jackie Wilson, they placed him on the Brunswick label.  Since Decca wasn't expecting Jackie to amount to anything, they left most of the A&R and promotion work in Nat's hands and as result they had 7 top ten hits by 1960. However, Nat felt that Decca only got in the way of what he was doing and had decided to start his own independent label.  To prevent Nat from going independent, Decca agreed to make Brunswick a separate corporation owned by both Decca and a production company owned by Nat and Jackie, and gave Jackie a $250k guarantee.
Q: What is the history of Brunswick's distribution? I know the Decca label was attached to MCA. But take me through the label's distribution over the decades and break down the split with MCA that now has Brunswick as an independent outlet for close to 40 years.
A: MCA took over Decca, along with Universal Pictures, in 1962.  Ned Tannen told me a couple of years before he passed that Decca's top brass in the 60's were a bunch of dinosaurs more concerned about where to have lunch than making records and that Nat was the only reason why he would bother stopping by Decca's New York office when he was in town.  Nat grew increasingly frustrated with Decca and in 1970 told MCA to either buy him out of Brunswick or allow him to buy out MCA.  MCA agreed to let Nat buy them out for one million dollars as long as Nat agreed to let MCA control Brunswick's pressing and distribution.  Nat was able to terminate the pressing and distribution deal after auditing MCA a couple of years later and discovering serious accounting fraud.  Ever since then Brunswick's been independent.
Q: Your father was close friends with former jazz DJ and comedian Soupy Sales and Louis Armstrong. He was a label guy who knew a lot of celebrities and characters away from Brunswick. Who was he tight with?
A: Within the industry Nat was very close to Soupy, Alan Freed, Mickey Shorr and several of the artists he recorded.  Within MCA, his closest friend
was clearly Russ Regan but, generally speaking, Nat really didn't care for most record executives and wasn't very good at disguising his feelings.  As Nat grew disillusioned with the music industry in the early 70's, he spent more time with people from the baseball world.  He was very close to Ron Blomberg, Jerry Kenny, Dick Williams, Reggie Jackson, Phil Rizzuto, Bill White, Elston Howard and Thurman Munson.  We would usually spend Thanksgivings with Elston Howard's family and, since Thurman lived in Canton Ohio, he would regularly stay at our house in Westchester while the Yankees were playing in New York.
Q: Nat also gave young Berry Gordy, Jr. a real first break in show business when he recorded the first songs of Gordy and Billy Davis.
A: Nat was actually a couple of years younger than Berry, but they shared the exact same opinion about Jackie.  In Nat's word's, "Jackie Wilson was the greatest singer of all time" and his biggest regret was that he believed right to the end that Jackie could have been even greater than he was and have had a much longer life and career.
Q: Nat and Jackie had many top ten records together. As someone who has lived with this catalog for many decades, and met numerous people involved in the world of Jackie Wilson, what strikes you about their recording collaborations?
A: I really like Jackie's early recordings from the late 50's and, even though radio had turned away from Jackie by the late 60's, I love the majority of his post 1966 recordings.  The songs, production quality and Jackie's voice were all great, but I don't think Jackie had one top ten hit after 1970.  This was particularly frustrating to Nat who was using the label's best writers and producers to get Jackie back on the charts.  But I guess if "Pet Sounds" could be written off as a flop, anything is possible.  The good news is that people from all around the world today are still discovering Jackie's music.
Q: Tell me about your general roles with Brunswick and the family structure in place.
A: The label administration and North American sales, distribution and licensing is controlled out of our main office in Chapel Hill, NC.  Rich Kamerman has been the label manager for nearly two decades and overseas all digital and physical sales.  Walter Manning has been in charge of artist, label and publisher royalties as well as contract administration for the same amount of time.  Foreign distribution and licensing is administered by my sister Mara.
Q: Over the decades which catalog items have received the most requests for soundtrack placements in television, movies, soundtracks and sampling?
A: Some of our most popular recordings are "Wack Wack" and "Soulful Strut" by The Young Holt Unlimited, "Higher and Higher" by Jackie Wilson, "Turn Back The Hands of Time" by Tyrone Davis and "Love Makes A Woman" by Barbara Acklin.  This summer, the Chi-Lites' "(For God's Sake) Give More Power To The People" was the feature song in "THE BLACK PANTHERS VANGUARD OF THE REVOLUTION" documentary while "Oh Girl" was featured in Spike Lee's "CHI-RAQ" and "Have You Seen Her" was used by Disney in the "FINDING DORY" trailer.  I think Nat would have gotten a kick out of seeing the Chi-Lites' music utilized in a Black Panther Party documentary and by Disney.
Q: Brunswick recordings have been heard in major cultural events like "The Sopranos." "Mad Men," and songs initially done for the label and performed on "American Idol." Were these traditional permission clearances or executed with music supervisors?
"The Sopranos" license was made directly between us and David Chase's production company.  Our licensing deals with shows like American Idol, AGT and Ellen are sometimes made directly with their production companies or clearing houses such as ASAP and EMG.  I'm not sure if our license with Mad Men was done directly with the production company or through a clearing house.   But, generally speaking the process of clearing music for film and TV does not change very much.
Q: What were the initial requests you received for Brunswick catalog, and what sort of phone calls and emails do you receive for the Brunswick recordings and publishing interests?  Are you sometimes amazed or pleasantly surprised when someone wants to license some deep catalog or a recording from Barbara Acklin or the Artistics?
A: Nothing surprises me and we tend to pitch all of our music (not just the hits) based on its quality and how well it works with the visual.  Just recently we licensed "This is The Lost Generation" by The Lost Generation to HBO's "BALLERS" and "Do The Tighten Up" by Major Lance to Fox's new series "THE EXORCIST".  Neither of those records even charted when they were originally released.  I think this really illustrates the strength of the catalog, the importance of pitching music for synchronization and really knowing the music you administer.
Q: There must be situations where you watch TV and Jackie's "Higher and Higher," produced by Carl Davis, starts playing at a sports event. Didn't it get broadcast when Barack Obama received the Democratic nomination in Chicago?
A: It always feels good to hear "Higher and Higher" on the radio or TV, but when it played right before President Obama gave his victory speech in Chicago's Grant Park the night of the 2008 election, it really hit home for me.  Carl called me the very next morning overcome with pride and emotion.  Carl said he never thought he'd live to see a black president so you can only imagine what it meant to him.  I wonder if President Obama had any idea that the music was recorded just a few blocks away from where he was making his speech.
Q: Jackie Wilson's "Higher and Higher" has a very interesting story about the actual recording of this 1967 pop hit. The backing track had some Motown session players who "moonlighted" on the basic track and Jackie's vocal was added in New York.
A: Absolutely, the Motown session players were tight, talented and eager to make some extra income on the weekends.  Chicago's not a very long drive
from Detroit, so on occasion they would drive to Brunswick's Michigan Avenue studio, record for a few hours and get back to Detroit in time to do their Motown's session work.  Carl told me he was paying them double what they were making in Detroit.  Eventually, Brunswick developed their own core of session players with their own unique sound.
Q: What are some of your own memories of Jackie?
A: Jackie, Harlean and their son Petie would come to our home In Westchester NY on the weekends in the late 60's.  At one point Jackie almost purchased an estate overlooking the Hudson River until Harlean had second thoughts about living so far away from the city.  Both Jackie and Harlean were very supportive when my parents lost my sister's twin (Nancy) in 1966.  I think the last time I saw Jackie was either at a Yankee game with Nat or in Nat's office in 1971 when they were releasing the "You Got Me Walking" album.  I'm not exactly sure.
Q:  It appears to me there was a father and son bond with Jackie and Nat. And over the decades, that link has been somewhat overlooked. First Nat was his manager and record producer, then other people stepped in to represent Jackie, and then Jackie returns to the fold. A label history on your Brunswick website explains their relationship and the "characters" that they both encountered along the way.
A: I'm not sure if their bond was the result of their shared battles with Decca, the danger they experienced touring the South together in the late 1950's or just because they both came from nothing and only had each other.  Nat and Jackie were only three years apart in age, so I would describe it more like a big brother little brother relationship.  The biggest hurdles in Nat and Jackie's relationship were when Jackie fired Nat as his manager to bring in new management and Jackie's drug and alcohol addiction.
Q: How did you construct the label history on the website since it contains both personal and legal data that really educated me about Brunswick.  The fifties R&B and rock 'n' roll world was like a "Wild Wild West." Yet, Nat emerges victorious in the corporate mentality he had to navigate with as well as legal entanglements.
A: Prior to creating the website, we traveled to New York, Chicago, Detroit and Los Angeles to video tape the stories of the artists, producers and executives who were all part of the Brunswick story.  We also interviewed Dick Clark, Bruce Swedien and many other significant figures.  By the time we collected all of the information, even I was surprised with a lot of the revelations, most of which we could not fit into the website's history page.  Growing up, Nat was always my hero, but now more than ever I appreciate what he was able to accomplish.
Q: What can you remember or volunteer about people like producer Carl Davis and Ray Daniels, a Brunswick A&R man? Both have never received
their proper kudos.
A: Carl Davis was a first rate A&R man who understood the music, the artists, the audience and radio.  Though he wasn't a musician, Carl had his fingers on the pulse of R&B and the leadership skills to manage a sizable stable of recording artists, songwriters, producers and the egos that sometimes come along with them.  Nat plucked Ray Daniels from his job as the New York Yankee bat boy to groom him for the record business.  Ray started out in the mail room and eventually rose to Executive Vice President of Brunswick.  Ray was instrumental in signing Bohannon to Brunswick and went on to discover Vaughan Mason, Young & Company and Keith Sweat.
Q: Musicians like guitarist Phil Upchurch were on many Brunswick sessions. Can you shed some light on the Brunswick session men?  They weren't the Funk Brothers or the Wrecking Crew in terms of notoriety, but there was a core group of musicians on a slew of Brunswick Jackie Wilson records.
A: The guitarists were Phil Upchurch, Johnny Bishop, Byron Gregory and Danny Leake.  Brunswick's two main keyboardists were Floyd Morris and Tennyson Stephens, both of whom were also recording artists. The brass section was comprised of John Avant and Morris Ellis on trombone, Maury Watson and Lionel Bordelon on trumpet and Willie Henderson, Cliff Davis and Steele Seals on saxes. On bass guitar was Bernard Reed, on the vibes was Bobby Christianson and on drums was Quintin Joseph, who played every session standing up.
Q: Strings were very important on some Brunswick dates.  Who was the orchestrator?  I know there were a bunch of arrangers.  The majority of the string arrangements
A: The string section for Brunswick was usually contracted out to Sol Bobrov.  Sol would be advised by one of the label's arrangers how many strings they wanted and what the ratio of instruments would be – violins, violas, cellos, and string basses.  Sol would then pick out the appropriate musicians to play on the session.  Sol and Elliot Golub were two of the regulars in the string section.
Q: Can you describe the Brunswick recording studio on Michigan Ave? From a technical or historic point of view.
From 1966 to 1975, the Michigan Avenue studio was continuously evolving.  The equipment included a couple of Altec equalizers and a 16 track Ampex MM 1200 (2 inch) tape machine. The mixing board was custom built by Bruce Swedien, so I can't tell you how that was put together.  The building itself was a two story walk-up with offices upstairs and a recording studio on the first floor, just a couple of blocks up from the Chess Records building.
Q: The legendary engineer Bruce Swedien engineered some of the Chi-Lites sessions. His "Ultra-range" technique was sometimes featured on Brunswick LP back covers.  He was also an engineer for producer Quincy Jones at the Vee-Jay label in Chicago.
A: Bruce is the greatest guy in the world and a real genius when it comes to audio engineering.  At his horse farm/recording studio in Ocala FL, Bruce has over 200 microphones, many of which he designed and built by hand.  When Bruce was recording Michael Jackson's "Off The Wall" album, he had Michael listen to the Chi-Lite vocals before they both agreed to use the same vocal recording technique to record Michael.  They used the same technique for the "Thriller" album and that did pretty well also.
Q: I really like the work of Gene Chandler on Brunswick. Can you comment on Gene and his Brunswick sides?
A: Gene had some really strong solo tracks and duets with Barbara Acklin on Brunswick, but for whatever reason did not have the commercial success that either he, Nat or Carl were hoping for.  One of Gene's recordings, "The Girl Don't Care," is one of my personal favorites from the catalog.
Q: How did the Young-Holt Trio Unlimited arrive at Brunswick, and tell me anything about their terrific record "Soulful Strut?"  That was a smash pop hit on the RKO AM radio chain.
A: Red Holt and Eldee Young left the Ramsey Lewis Trio to start the Young-Holt Trio in 1966 with their first album "Wack Wack".  The majority of their music was a very raw and fun soulful jazz and by 1968, with the addition of pianist Don Walker, changed their name to "The Young-Holt Unlimited".  "Soulful Strut" was unlike the majority of their records for a really good reason; they weren't exactly playing on it.  "Soulful Strut" was the backing track of Barbara Acklin's "Am I the Same Girl" with a piano lead taking the place of Barbara's vocal track.
Q: Let's discuss the Chi-Lites. What was their stage show like with the original members?
A: Unfortunately, I never saw the Chi-Lites perform live in the 1970's.  However, throughout the 1990's I went to several of their shows including the one taped in Atlantic City for PBS.  All I can say is that Marshall Thompson is still one of the most engaging performers on the classic soul circuit and that the Chi-Lites fans can't seem to get enough of him.  Always a lot of fun watching the audience sing along with the group.
Q: What most impresses you about their enduring and endearing sonic legacy?
A: I don't think Nat or any of the Chi-Lites would have believed nearly fifty years ago that these recordings would have any significant value today.  So I guess the fact that the recordings have endured this long and have become the foundation of so many new records like "Crazy In Love" is what impresses me the most.  Putting my bias aside, I still love the sound of the Chi-Lites and I don't think I'm alone.  You have to listen to "Coldest Days of My Life", "I Want To Pay You Back" and their version of "Inner City Blues".  You know what, just listen to the entire albums of "A Lonely Man" and "(For God's Sake) Give More Power To The People".
Q: Eugene Record of the group was a marvelous talent. What do we need to know about his songwriting skills and Eugene as a person?  You and your siblings actually knew people like him.
A: There was no finer human being in the world than Eugene Record and as a songwriter and producer, he was one of the greatest of all time and in my opinion deserves more credit.  Eugene was in love with music and his passion for it is very evident in the songs he wrote and albums he produced.  He was a very deep person, always a gentleman, super intelligent and a man of great faith.  Look at how far his music has gone and what it has evolved into over the years.  It's absolutely mind numbing.
Q:  There were many other songwriters who provided tunes for Brunswick artists.  Any reflections you can offer?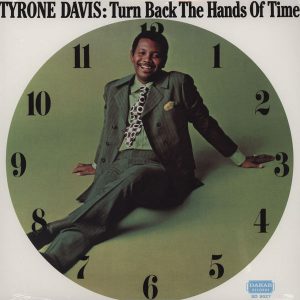 A: Songwriting is the key to any great production company or record label.  Brunswick had quite a few talented writers such as Barbara Acklin, Willie Henderson, Richard Parker, Leo Graham, Jack Daniels and even a few songs by Curtis Mayfield.  But Eugene Record was clearly Brunswick's most important songwriter.
Q:  Tell me about developing and nurturing those ongoing relationships and your philosophy of involvement and business with them.
A: I've always felt obligated to each of the artists and Nat's memory to run the label very professionally and to be there for our artists when they need us.  Administering this music is a privilege and I never take it for granted.  These artists and some of their family members are part of my life and I love them.
Q: I recall hearing the records of Tyrone Davis on Brunswick when the label was a part of Columbia Records. How did that distribution happen and I would think you get requests for some of the Davis records?
A: Tyrone signed to Columbia Records after he left Brunswick in 1976.  However, the Brunswick masters of Tyrone Davis, The Chi-Lites and Jackie Wilson were licensed to CBS special markets in the mid 80's.  I'm not sure if you are referring to the original Brunswick recordings or what Tyrone recorded on Columbia.  The absolute best use of a Tyrone Davis master in a movie was in the 1995 film "Nine Months" with Hugh Grant and Julianne Moore.  It was just on Starz last weekend.
Q: You have witnessed the record business go from the 45rpm format to LP, to cassette to CD, and now the digital world and streaming. I imagine Brunswick was very early in this world, and working with Apple Music. I bet you and Brunswick were early signing with them.
What are your feelings about streaming and outlets like satellite radio. You hold a communications degree and at college had a radio shift.
A: After about fifteen years of a steady decline in pre-recorded music sales globally, 2015 showed a slight increase largely due to streaming revenue.  In the long run, streaming and satellite will be a net positive for the industry, but we're not quite there yet.  We're still fighting SiriusXM to compensate us on pre-72 recordings and there's still a value gap between what streaming companies receive in subscription revenue and what the labels and artists actually receive from the streaming companies.  Last but not least, the Digital Millennium Copyright Act has had a terrible impact on all SR copyrights owners.  Since the IT companies have all the money, Washington does not seem very interested in how unfair the law is to the music industry.
Q: The catalog has been sampled by many artists including Beyoncé, Jay-Z, and Common. Did you see this "new world" rising ten or fifteen years ago? And, how does the licensing usually work when you provide a license for sampling. Does artist management call or email? Do producers contact you? Have you actively solicited ventures into this lucrative market?
A: Sample licenses really started picking up for us in the late 90s.  Usually the label will reach out to us through the artists' lawyer or through a sample agency such as DMG or Alien Music.  We then evaluate the extent of the sample and provide a quote accordingly.  In the case of Jay-Z's "Black Album," Jay-Z was so concerned about the album leaking out, he actually flew his assistant to my home in Miami to play the track for me and then bring it right back to Jay-Z in New York.
"The problem was that no matter how good the record was, it had almost no value once it went back down the charts.  There was no collectors market to speak of and almost no desire to use R&B records in film and TV at that time.  The value of the recordings was not realized until the CD collectors market came into being in the late 80's.  Unfortunately, Nat passed away in 1987 and was unable to experience that upswing.  At around that same time, I also noticed a greater willingness to use R&B music in film and television.  Today's younger demographic are discovering our music on the internet, TV, films and as it's sampled by current artists.
Q: Have these sort of re-releases and occasional reviews placed the label in a proper spotlight? I know "Billboard" magazine has positioned the label in the top fifty R&B labels of all time.
A: I think that soul music fans have a pretty good handle on the significance of the label and that the label's popularity will continue to grow as the music's accessibility increases.  We released a series of extremely rare Brunswick recordings in 2011 called "Brunswick Lost Soul" that got great reviews from Felix Hernandez and David Hinckley of the New York Daily News.
Q: Do you have any theories why your seminal catalog and the handful of special artists we discussed continue to find new listeners and a buying public?  Does it all come down to songs and production? From your administrative seat, and you are a music lover, just about all of your acts don't tour, what is the magic of the music and the journey you have watched as the Brunswick label continues to find new exposures? Funk albums, greatest hit packages.  Is the music timeless?
A: As damaging as the internet has been to the monetization of music, it has expanded the reach of music exponentially, bringing us new audiences of every age and ethnicity from around the globe.  So, despite the value gap that exists between what labels and artists earn and the revenues generated by streaming platforms such as Spotify, the volume continues to increase.  That dynamic, combined with the music's continued relevance in film, TV and sampling has created what appears to be a perpetual cycle.  But, in the end it always comes down to great music.  There's absolutely no way around it.
Q: You are currently serving as Executive Producer on a documentary being produced on legendary music industry icon Russ Regan.  What are you learning about Russ in this project? I suspect Russ knew your father. Who is the director and who have you filmed and what artists are committed to participate? I was really honored to be lensed for this endeavor.
A: I really love everything about Russ and back in the late 60's he was probably Nat's only friend within MCA.  Putting aside his genius for discovering talent, what's really coming out in the documentary is the extent of personal risk and sacrifice Russ took for the sake of his artists.  The two situations that stand out in my mind concern Elton John and the Beach Boys.
"We already filmed Mike Love and Bruce Johnston in New York last July 4th and just shot Brian Wilson in Hollywood at Capitol Records studio.   And also filmed Olivia Newton-John, Tony DeFranco, Alan Parsons, Nigel Olsson, Jerry Moss and various industry people, such as you.  Being able to work on the Russ Regan documentary is a true honor for me.
(Harvey Kubernik has been a music journalist for over 44 years and is the author of 8 books.
In April of 2017, Sterling will publish Kubernik's 1967 A Complete Rock Music History of the Summer of Love).