Record Reviews
By Harvey Kubernik c 2015
RUBBER SOUL – the album that changed the musical world we lived in then to the one we still live in today. —Andrew Loog Oldham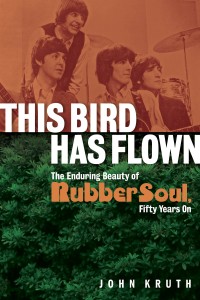 Rubber Soul was the Beatles' first release not to feature their name on the album's cover, an uncommon strategy in late 1965.  The cover photo was by Robert Freeman, snapped in John Lennon's garden in Weybridge.
I bought a British import copy of Rubber Soul in California on Hollywood Blvd. around the corner from the Capitol Records tower building at the fabled Lewin Record Paradise.  I then purchased a stereo one at Thrifty's Drugs on Wilshire Blvd. in Los Angeles. I took it to a party in downtown L.A. and watched my brand new LP get tossed into traffic on La Brea Ave., by a couple of soul brother party-goers irate about "Beatles stealin' and took from us again." This is a few months after the summer 1965 Watts riots.
I stated my case to some angry Bubble Up drinkers that in a newspaper, at a U.S. press conference, Paul McCartney, a devoted music fan, lauded the "colored music" and the sounds of the Motown label.
Our record hop got racial and facial. Someone hurled a pack of Kool Menthol cigarettes at me. So I hitch-hiked home, from the corner of Vermont and Jefferson at 11:30 at night. But, not after a quick spin the bottle sympathy session with a couple of girls who were in my junior high school homeroom. Then they didn't speak to me the rest of the semester.    Continue reading →
A Re-Imagining Of Some Of Your Favorite 80's Alternative Songs, And More
It goes without saying that The Bangles were one of the best known music

acts of the 1980's. The all-girl group rose from relative obscurity thanks in part to the "Mayor of the Sunset Strip," Rodney Bingenheimer who broke many acts on his popular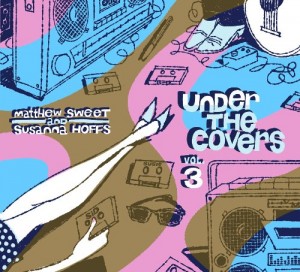 Rodney On The ROQ radio show on Los Angeles radio station 106.7 KROQ. Guitarist and vocalist Sunsannah Hoffs' inimitable singing style and vocal range helped propel the group to stardom with songs like Hero Takes a Fall, Eternal Flame, and of course who can forget the ever present reminder of the start of our workweek, Manic Monday.
The inevitability of Hoffs making a third album with singer/songwriter/producer Matthew Sweet has landed them both squarely in that decade of Ronald Reagan, Rubik's Cube, Mary Lou Rettin, and some of the best New Wave/Alternative music ever. Sweet, no stranger to alternative music fans, has been on the scene since the mid 80's, hitting his stride in the 90's with songs like Girlfriend making the rounds on alternative radio stations worldwide.  He has since gone on to produce music, including The Bangles' latest release, Sweetheart of the Sun.
While Under The Covers, Volume 1 & Volume 2 gave the pair a turn their own opportunity to rework songs from the 1960's and 1970's respectively, Volume 3 takes on the 80's with style and imagination. Continue reading →