Harvey Kubernik
Ben McLane's New Book  
By Harvey Kubernik
Attorney Ben McLane is the author of the just published Music Business in 10 Easy Lessons. It is available for purchase on Amazon at the following link. https://www.amazon.com/dp/B07B91ZZ48/ref=sr_1_1?ie=UTF8&qid=1520448664&sr=8-1&keywords=music+business+in+10+easy+lessons\
Ben McClane is interviewed by author Harvey Kubernik.  
Ben McLane is interviewed by author Harvey Kubernik.   
Q: Tell me a little about your background before you entered the lawyer world, after graduating from Pepperdine Law School. Were you a record collector or in a band growing up I believe in Kansas City.
A: I essentially grew up in Derby, KS (near Wichita) from kindergarten-high school, and then went to Kansas State University for an undergraduate degree in business.   I was always a music fan, weaned on 70s AM radio, and FM after. In those days there was still a lot of great 60s pop/rock music in regular rotation on the Top 40 stations (not yet relegated to oldies stations only), so I really found that I liked that sound in particular.   This led me to start collecting 45s from the past and reading all I could about the history of pop/rock/soul music (which is really from Elvis era on – to me anyway), but with a focus on 1965-early 70s. Continue reading →
The late Gary Stewart who passed away in mid-April was a fan and supporter of the music I made with my brother Dan in the late seventies.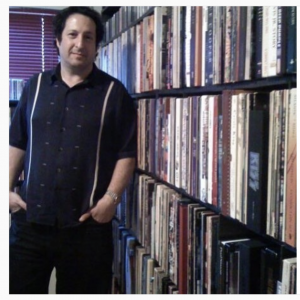 He loved our recording of "Baby, Hold On" and our production work with the Ventures, Blondie, Harvey Kubernik, the Go-Gos, Rodney Bingenheimer, Frankie Avalon and Annette Funicello, along with the Ramones' End of the Century album that we played on.
Gary applauded the Kessel credits on all the Phil Spector productions we did in the seventies:  Cher, Harry Nilsson, Dion, Leonard Cohen, Darlene Love, and John Lennon.
I last saw Gary during late 2018 in a Capitol Records recording studio when the UMe/Apple label hoisted a playback of the Beatles' White Album.
Gary went out of his way again to praise my www.cavehollywood.com website and acknowledge the Kessel and Rodney Bingenheimer roles in initiating the Ramones' End of the Century LP. He was happy that in 2018 my band Willapa put out a debut album.
During his tenure at Rhino Records he ensured that the Kessel brothers, Rodney Bingenheimer and Harvey Kubernik all received studio credits on the 2002 End of the Century CD reissue since we were all left off the first vinyl pressing retail release.
I asked our Cave Hollywood resident wordsmith Harvey Kubernik to post this tribute to Gary Stewart.—David Kessel.         Continue reading →
By Harvey Kubernik c 2019
On February 20, 1969, singer/songwriter David Bowie recorded an early studio version of "Space Oddity" for his 1969 promotional film, Love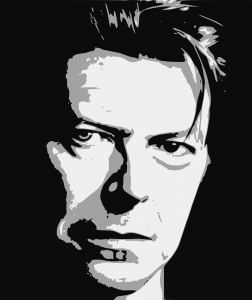 You Till Tuesday.
After departing Deram Records, Bowie then signed to Mercury/Phillips Records in London in the late spring of 1969 by manager Kenneth Pitt to record producer and label executive Lou Reizner.
The Mercury/Phillips studio recording of "Space Oddity" was then cut on June 20, 1969 at Trident Studios in the UK produced by Gus Dudgeon and arranged by Bowie and Paul Buckmaster.
"I met Gus Dudgeon while preparing some arrangements for a female vocalist," explained the late arranger, conductor and composer Paul Buckmaster in a 2014 lecture at the UCLA Herb Alpert School of Music Songwriters On Songwriting: Killer Hooks, Essential Songs & Songwriters of the Rock Era class taught by Professor David Leaf.  
"It wasn't an audition for her so much as for me.  Tony Visconti hired me to work on [David Bowie's] 'Space Oddity.' 
"I was obsessed with Kubrick's 2001. I saw it at least a dozen times and really tried to bring that quality from the movie's score, which featured Richard Strauss and in particular, Gyorgi Ligeti.  Unfortunately, that cheesy mellotron swamped my strings and you can't really hear my work."  
Ken Scott engineered the Trident session. Continue reading →
By Harvey Kubernik
Charlie Christmas aka Chuck Crisafulli is a singer/songwriter, multi-instrumentalist and author of eight books who in December 2018 made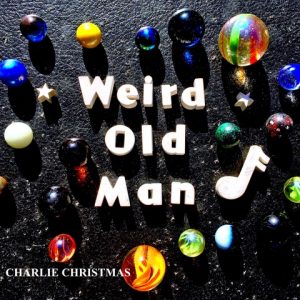 available his debut collection of recordings Weird Old Man.
The album was recorded in his Glendale, Ca. home studio. Vocals cut in the bathroom and mix down in his garage.   
Song titles like "Secret Service Pig," "Gone So Long" and "Put It Away (Sexual Misconduct Song)" are laced with humor, irony and a unique melodic sense.
The musical influence of Brian Wilson and Frank Zappa on Crisafulli, aka Charlie Christmas is apparent. But make no mistake about the audio results available. This character is an original tunesmith.
File this album under "Pleasantly Unsettling Sounds For Slightly Odd Listeners."    Continue reading →
I (David Kessel) had the pleasure of growing up in the recording studio along with my brother Dan. We worked with Hal Blaine on many,
many Phil Spector sessions, as 2nd generation Wrecking Crew musicians.  My Dad, Barney Kessel and Stepmother, B.J. Baker (one of the top background vocalists and vocal contractors in LA) were friends of Hal. Hal once said to me at a session  "The trick is, that if you make a mistake at the beginning of a take, you have to remember the mistake through the whole song." I asked our Cave Hollywood wordsmith Harvey Kubernik to remember Hal Blaine.
By Harvey Kubernik
Kubernik
© 2019   
I knew Hal Blaine for 50 years. I did a term paper on him during high school. He invited me to a 5th Dimension session, too.
Hal steered me to Pro Drum Shop on Vine Street. My life changed seeing the sparkle sets and equipment on the wall. I never knew there was a place for drummers and percussionists besides Wallichs Music City and Drum City.
For decades I called him Belsky, his real last name, and he would call me Harvala.  
In the seventies I interviewed him numerous times for domestic and international publications. He once gave me a lift on his motorcycle between a 3 session day and also picked me up hitch-hiking once on Sunset Blvd. when he saw me at a bus stop on Fairfax Avenue when my car was in the shop.  "Take me to Gold Star! I need to see this session." After it wrapped, Hal's parting comical advice was: "Harvala. Please don't get married in California!" Then every Wrecking Crew session veteran started laughing their heads off. I didn't quite comprehend the reality on display. Just about every cat started running down words I never heard like alimony and visitation… Continue reading →