Betty Moon On Her Album "Rollin Revolution"

During 2011, Betty Moon and her band have performed at the Whisky A Go Go, The  Viper Room, The El Rey Theatre, and the The Roxy Theatre, amongst other venues. Singer/songwriter and guitarist Moon discusses her new self-produced album with author Harvey Kubernik 
Q: You relocated to Los Angeles two years ago from Toronto. Why?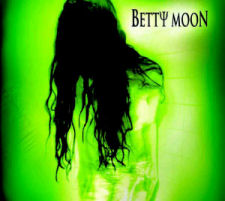 A: I've always loved Hollywood. My brother Armando Borg was in a band I Mother Earth who were signed to Capitol and a big band in Canada. Produced by Mike Clink.  One of my favorite bands. They toured around the world.  "My father was also a musician. He played in a number of fairly big rooms in Canada.  He played piano and bass and led an orchestra. Music was encouraged in my home. We actually had a family band and we jammed occasionally. "I was performing all over Canada, receiving radio airplay across the country. We're planning on touring Canada sometime in 2012.
"I had to come to Hollywood for musical reasons. There's no such shortage of talent in Hollywood. I've always stayed connected with a number of musicians here that I always wanted to work with. All of a sudden I started making contact with them and they were excited to working with me in trying to finish a record that I had started in Toronto. For the most part, I've always had a lot of male influences musically. But ultimately, my main influences have been really strong women like Janis Joplin, Patti Smith and Grace Slick. I love women that sing with that type of aggression and I have a lot of respect for that.
Q: Your album is all original songs but you do a version of the Grace Slick-penned "Somebody To Love" that she recorded with the Jefferson Airplane. Why did you cut it? 
A: I think the lyrical content is really poetic and concise at the same time. But a simple message. I like the lyrics and I like the melody a lot. I end the album with it. I tried to sequence the songs on the album so they would listen to my own stuff first and then re-discover "Somebody To Love."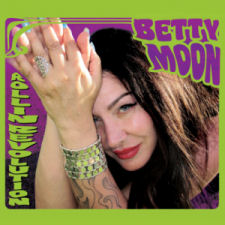 Q: Why did you title your album "Rollin' Revolution." 
A: Basically I liked the idea of those two words together and I think music is in a revolution right now. We don't know where it's gonna take us but I believe there is an actual revolution taking place.
Q You produced the album and it was mixed by Nick Rowe. 
A: He's a Canadian record producer and the right hand man of record producer Garth Richardson. He's a Pro-Tools wiz, toured with Devo and played on the record quite a bit. He's based at Ocean Way studio.
"I recorded a number of the songs in Toronto, Johnny Land, and Sage and Sound, right across the way from Ocean Way. Robert Plant,Marilyn Manson and Sheryl Crowe have recorded there. When I was working in the room the band Puddle of Mud were next door. And they kept coming over. And Wes Scantlin, the singer/songwriter of the group did some backup singing on a track.
Q: What was the goal of this album? 
A: I think the record, the album, was intended to be listened too as a complete body of work. And therefore, that being my intention, I wanted to take the listener on a trip. I wanted to explore a number of colors musically within the body of the record.
Q: Talk to me about some of the musicians who collaborated with you on the disc. 
A: The interesting this is that I had already tracked the songs and had already arranged the material and recorded the songs and they were pretty together. So what I needed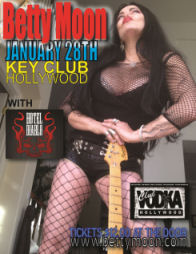 were really good players.
"My inner control freak is always on (laughs). I have a very specific vision for the sound of my brand of music and I'm going after it.
Yogi Lonich and I kept in touch with since I met him in the mid-90s. Before he joined Buckcherry. He subsequently played with the Wallflowers and Chris Cornell. I came down to L.A. and got in touch with him and asked if he was interested in doing some playing together. He asked to hear what I was doing. I had written some music and he was blown away. "I love this and it will be fun." And I've worked with him every since. He'd come to Toronto, hang out, be in touch. I think he has a lot of soul and I hear that in his guitar playing. He's a warm person, extremely professional and calls our band "The Family."
Q: Kenny Aronoff is the drummer on this album. He's worked with Melissa Etheridge, recorded with the Rolling Stones and gigged with Smashing Pumpkins. 
A: I really think that musicians will sort of gravitate to music that is strong before going into the negotiation of what they're going to get out of in terms of the financial thing. I got in touch with him when I came down. I just thought he was a monster drummer and I actually did meet him in Toronto through a friend who was touring with Joe Cocker. We did a little bit of jamming in my basement and I just got a great vibe from him. I had his formation. I came to town and he said "send me some songs and we'll talk about it. I sent him "My Stupid Dream" and he loved it and decided he was going to be the drummer on it. I produced Kenny on the track and he was very flexible and open to my ideas, and very responsive and I was happy with the results.
"The album has Dave Adams, a guitarist, back in Toronto, and a number of really good guitarists from my hometown of Toronto, Canada. Mark Schaper, and Dave Adams. Dave was in my band just before I came to Los Angeles. We may end up working together again at some point.
"I'm just thrilled he's on the record. He and I worked on "Drink Your Tears Away." And the song is fairly simple in its message: Anything in excess only results in excessive drama.
"When I listen to this album it is a powerful recording but has a darkness through it Like the song "Damagement" is about being in a relationship and all of a sudden finding yourself alone and you're now single but yearning for a mate. There's a love theme through the entire record and I think a loneliness that comes through. It might be consistent.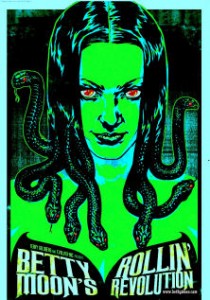 Q: There are moments on this record where there are a lot of spaces where the instrumental passages help carry the songs at the listener. Is this by design? 
A: I kind of like to treat each song like a painting. And even thought the music is in a pop and rock format, I don't like to stick to any particular groove. I like having a song have a life of its own. A lot of these songs maybe initially came together with a verse and a chorus and then I'd write more verses that I needed and edited them down. This record was written mostly on guitar. I always write lyrics by hand in a book and then I might take a verse from another song and it might work in another song. It's a little disjointed at times but it works for me.
"Music writing can be quite therapeutic for songwriters, I think. And, certainly I don't want to resent something that is false. I'm trying to stay true but at the same time I think my life has been blessed in many ways. I've had some hits in the business sense. Some letdowns, but I think I've been successful artistically. I've been able to write a body of material I'm really proud of.
"I am excited about this next record. Because it's going to be more celebratory and uplifting. It's gonna be a reflection of my current state of mind. And I want to take people away and up with my music. I like writing in L.A. and yes, there is one song that has the word sunshine in the lyrics. I think at the moment I'm getting into more unusual voicings and more unusual scales.
"I've noticed. At this moment I am just happy to be in Los Angeles and lucky met some people that are really motivated to help me with me moving my career forward.