Harvey Kubernik on Mike Love's new autobiography
By Harvey Kubernik c 2016
The Beach Boys are arguably the most popular American rock band of all time, with thirteen Gold Albums, fifty-five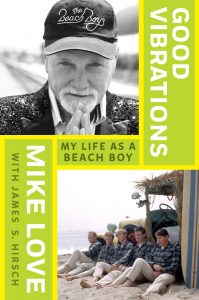 Top 100 singles, and four #1 hits, spanning more than five decades.  The appeal of their music is eternal, now stretching across four generations, and they remain a major touring act in the United States and around the world.  Yet they are significant not merely as a pop phenomenon, but as avatars of more than half a century of American musical and cultural history.
Now, Mike Love—one of the group's founders, its main lead singer, and one of its principal lyricists—delivers the most genuine, comprehensive, and engaging memoir of the group ever written, GOOD VIBRATIONS: My Life as a Beach Boy with James Hirsch, published by Blue Rider Press.
The book's arrival coincides with the fiftieth anniversary of the Beach Boys' iconic and critically hailed song of the same title. Continue reading →
By Harvey Kubernik c 2016
Visionary booking agent and artist manager, Jerry Heller, who served as N.W.A.'s manager, who in the mid-
1980's at Macola Records in Los Angeles, where he first met Eazy-E (Eric Wright) and helped launch Ruthless records in 1987, N.W.A.'s Straight Outta Compton was released in 1988, has died at age 75 from a heart attack in Thousand Oaks, California.
Heller's half a century show business legacy will be primarily defined by obituaries, mixed tributes and uninformed eulogies, along with the circulated myths by the music media about his retail influence on rap music, plus his seminal stint and combative split managing N.W.A. and subsequent depiction in the 2015 Straight Outta Compton biopic.
I've interviewed Ice Cube three times in 20 years and know all about his song "No Vaseline," directed at Heller, and Dr. Dre's video "Dre Day, taunting Heller and Eazy-E. I've been in a room at Studio One with Dr. Dre and Snoop Dogg but don't look to me to chronicle ancient rap wars. Continue reading →
Myself and Cave Hollywood are proud to display Harvey Kubernik's story on The Ramones, which also features his own archive interviews with Punk pioneers, Dee Dee and Johnny Ramone
In 1975 in LA, as the Glitter scene was fading out, there was a sense of yet another change happening in music and it's associated culture. There was a
lot of action that we were hearing about coming out of London, and then New York about a new scene called "Punk Rock". I immediately could see an emergence of a real Rock 'N' Roll revolution. You didn't need to be super talented, but you had to have attitude and rawness. Songs could have only 2 or three chords. No big record deals (yet), self releases, Fanzines, and word of mouth promotion.
When the first Ramones album came out, it hit me like a Punk Rock "Meet The Beatles", coming out of left field and galvanizing a whole new generation ready for musical rebellion against over produced sappy, meaningless music being churned out by record companies. I went to their first ever gig in LA at the Roxy on the Sunset Strip in 1976. I saw the very first show and brought enough people, so we could applaud loud and long, to make sure they did an encore at their first show and first performance in LA. My good friend Rodney Bingenheimer, "The Punk and New Wave DJ" on KROQ introduced me to the band. I told them that I absolutely loved what they were doing musically and culturally. I also mentioned that my brother and I were working steadily with Phil Spector in the studio, and with Phil Spector Productions in general. Continue reading →
Beatles LOVE Show Now in 10th Year in Las Vegas;
The Beatles: Live At The Hollywood Bowl released for the first time on CD September 9th
Ron Howard's authorized documentary feature film about The Beatles' phenomenal early career The Beatles: Eight Days A Week – The Touring Years has U.S. theatrical release date for September 16th, 2016
By Harvey Kubernik c2016
I first heard caught 'Love You To' from the Beatles' Revolver LP in July 1966 previewed on radio station KRLA from Pasadena California during deejay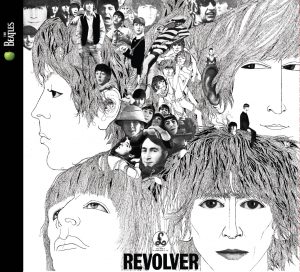 Dave Hull's shift.
He back announced the album selection and touted George Harrison's vocal and sitar instrument on the Harrison-penned tune, along with referencing the Indian classical musician Ravi Shankar.
"Love You To" was very spooky. This was by the Beatles? It sounded like something from the 1952-1954 black and white television series Ramar of the Jungle starring Jon Hall.
The first week of August '66 I purchased my monaural copy of the album at the legendary Frigate Record shop at the corner of Crescent Heights Blvd and 3rd Street in Los Angeles.
In June of '66, the Monkees had done a photo session for a September issue of TV Guide at the Frigate 3 months before their television series premiered. My mother Hilda worked for Raybert the Monkees' production office at Screen Gems-Columbia studios in Hollywood as a secretary and in the stenographer pool, and my brother Ken and I along with mom assembled the first Monkees' yellow colored press kits on our 5th Street kitchen table. Continue reading →
Joel Selvin book published;  The Rolling Stones in Mono, ABKCO Records collection of 186 tracks to be released September 30th;
Rolling Stones set to Headline Desert Trip Coachella October 7th and 14th Dates with Bob Dylan
By Harvey Kubernik c 2016
There's a lot of Rolling Stones' activity scheduled for fall 2016.
For the first time ever, all mono studio recordings released by the Rolling Stones in the 1960s will be available in one unique historic collection.
On September 30 ABKCO Records will make available worldwide the vinyl and CD box sets of The Rolling Stones in Mono as well as Standard Digital, Mastered for iTunes and True HD (96k/24 bit, 192k/24 bit and DSD).
The Rolling Stones in Mono was mastered by acclaimed award winning engineer Bob Ludwig at Gateway Mastering. For the project he utilized Direct Stream Digital (DSD) transfers from the original master recordings, with a sampling rate of 2,822,400. Lacquer cutting for vinyl was performed at Abbey Road Studios by Alex Wharton and Sean Magee. All vinyl box sets will be numbered and pressed on 180-gram vinyl.  The Rolling Stones in Mono project has been overseen by Teri Landi, ABKCO's chief audio engineer.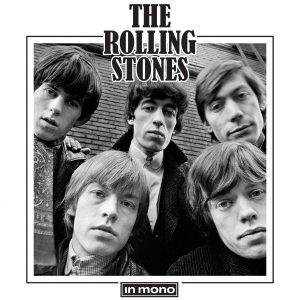 Spanning the era between 1963 and 1969, The Rolling Stones in Mono covers the formative years of the band and also spotlights the work of Hollywood's RCA recording studio engineer Dave Hassinger.
During this era, most rock and pop recordings were originally recorded in mono, with stereo often an afterthought, dealt with only following the completion of the original (mono) version of a given track.  In short, mono reigned and this was, indeed, the case for the Rolling Stones during the period. While typical playback systems of the time were less than sophisticated, the original mono recordings, especially as heard through quality components, were of the highest audio quality and had a powerful and very direct impact. "You felt you were in the room . . . listening to exactly what went down in the studio, no frills, no nothing," Keith Richards wrote in his autobiography, Life.
"At this point it should certainly go without saying that any mid-Sixties state-of-the-art audio was always best delivered via a single solitary speaker," insists Stone-ager since age ten Gary Pig Gold. Continue reading →