Beatles LOVE Show Now in 10th Year in Las Vegas;
The Beatles: Live At The Hollywood Bowl released for the first time on CD September 9th
Ron Howard's authorized documentary feature film about The Beatles' phenomenal early career The Beatles: Eight Days A Week – The Touring Years has U.S. theatrical release date for September 16th, 2016
By Harvey Kubernik c2016
I first heard caught 'Love You To' from the Beatles' Revolver LP in July 1966 previewed on radio station KRLA from Pasadena California during deejay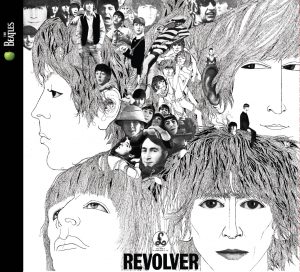 Dave Hull's shift.
He back announced the album selection and touted George Harrison's vocal and sitar instrument on the Harrison-penned tune, along with referencing the Indian classical musician Ravi Shankar.
"Love You To" was very spooky. This was by the Beatles? It sounded like something from the 1952-1954 black and white television series Ramar of the Jungle starring Jon Hall.
The first week of August '66 I purchased my monaural copy of the album at the legendary Frigate Record shop at the corner of Crescent Heights Blvd and 3rd Street in Los Angeles.
In June of '66, the Monkees had done a photo session for a September issue of TV Guide at the Frigate 3 months before their television series premiered. My mother Hilda worked for Raybert the Monkees' production office at Screen Gems-Columbia studios in Hollywood as a secretary and in the stenographer pool, and my brother Ken and I along with mom assembled the first Monkees' yellow colored press kits on our 5th Street kitchen table. Continue reading →
Joel Selvin book published;  The Rolling Stones in Mono, ABKCO Records collection of 186 tracks to be released September 30th;
Rolling Stones set to Headline Desert Trip Coachella October 7th and 14th Dates with Bob Dylan
By Harvey Kubernik c 2016
There's a lot of Rolling Stones' activity scheduled for fall 2016.
For the first time ever, all mono studio recordings released by the Rolling Stones in the 1960s will be available in one unique historic collection.
On September 30 ABKCO Records will make available worldwide the vinyl and CD box sets of The Rolling Stones in Mono as well as Standard Digital, Mastered for iTunes and True HD (96k/24 bit, 192k/24 bit and DSD).
The Rolling Stones in Mono was mastered by acclaimed award winning engineer Bob Ludwig at Gateway Mastering. For the project he utilized Direct Stream Digital (DSD) transfers from the original master recordings, with a sampling rate of 2,822,400. Lacquer cutting for vinyl was performed at Abbey Road Studios by Alex Wharton and Sean Magee. All vinyl box sets will be numbered and pressed on 180-gram vinyl.  The Rolling Stones in Mono project has been overseen by Teri Landi, ABKCO's chief audio engineer.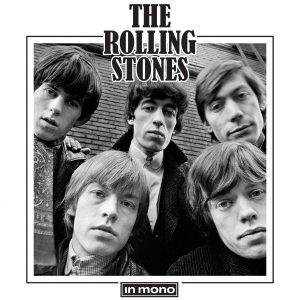 Spanning the era between 1963 and 1969, The Rolling Stones in Mono covers the formative years of the band and also spotlights the work of Hollywood's RCA recording studio engineer Dave Hassinger.
During this era, most rock and pop recordings were originally recorded in mono, with stereo often an afterthought, dealt with only following the completion of the original (mono) version of a given track.  In short, mono reigned and this was, indeed, the case for the Rolling Stones during the period. While typical playback systems of the time were less than sophisticated, the original mono recordings, especially as heard through quality components, were of the highest audio quality and had a powerful and very direct impact. "You felt you were in the room . . . listening to exactly what went down in the studio, no frills, no nothing," Keith Richards wrote in his autobiography, Life.
"At this point it should certainly go without saying that any mid-Sixties state-of-the-art audio was always best delivered via a single solitary speaker," insists Stone-ager since age ten Gary Pig Gold. Continue reading →
By Harvey Kubernik c2016
On August 3, 1966, stand-up comedian, social critic, satirist, and philosopher Lenny Bruce was found dead at age 40 inside his Hollywood Hills home from an acute overdose of morphine. He died near where I sold newspapers and distributed admission tickets to The Preview House at the time. It was front page headlines in Los Angeles, and many folks in the neighborhood and around town were deeply saddened.
Fifty years ago this week over 500 mourners paid their last respects at Eden Memorial Park Cemetery in Mission Hills, California. Principal Eulogy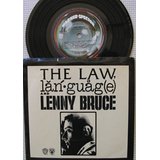 was read by Phil Spector who paid for the funeral.
At least Lenny Bruce was not forgotten around Southern California after his 1966 burial.  In August 1968, The Los Angeles Free Press presented a Murray Roman-hosted LennyBrucemas musical event at the Cheetah pier in Venice. Over 20,000 people attended.
Around Lenny Bruce's freedom of speech advocacy, the lingering obscenity busts, and numerous arrests, Lenny's bold stand-up comedy performances and public observations were not routines, but podium examples of unfiltered verbal reality coupled with reflections about race, religion and relationships.
Comedians over the last half century owe a tremendous debt to Bruce's landmark comedy albums and Bruce-themed documentaries in various retail formats capturing his memorable legacy.    Continue reading →
The Complete Original Albums Collection  is a six-CD box set;
two-CD  All the Singles  collects the A and B sides
of every original 1965-1970.
Compilations overseen by Howard Kaylan and Mark Volman.
By Harvey Kubernik c2016
During their original 1965-1970 run, the Turtles led a musical double life, scoring a lengthy run of unforgettable pop hits —  such as "It Ain't Me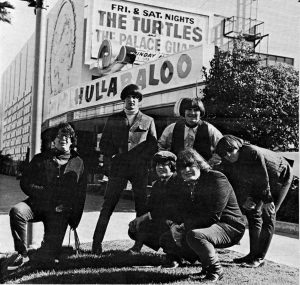 Babe," "Let Me Be," "Happy Together," "Elenore," "You Baby" and "She'd Rather Be With Me" — while making albums that were among the era's most distinctive, inventive and gently subversive.
From 1965-1970 the band was booked on television programs like the nationally syndicated The Lloyd Thaxton Show, as well as a career-defining appearance on the legendary The Ed Sullivan Show.
Today, the West Los Angeles and Westchester High School-birthed musical vision of Kaylan and Volman continues to carry the Turtles' legacy forward, leading the band's present-day incarnation on their successful annual Happy Together tours.
This year's Happy Together Tour 2016 with the Turtles featuring Flo & Eddie, Chuck Negron of Three Dog Night, the Spencer Davis Group, the Cowsills, Gary Puckett & the Union Gap, and Mark Lindsay, formerly the lead singer of Paul Revere & the Raiders launched June 3 in Biloxi, Mississippi and continues starting July 13th in Santa Barbara through September.  http://theturtles.com/tour/ Continue reading →
By Harvey Kubernik c 2016
Since 2012, Neil Young has issued the albums Americana, Psychedelic Pill, A Letter Home, Story Tone, Live at the Cellar Door, The Monsanto Years, and Earth. He has touted PONO, a high definition fidelity audio delivery service, and LincVolt, a zero-emissions auto technology, performed a stunning series of solo concerts in North America, and constantly drawn attention to environmental concerns. Young has published two autobiographies, Waging Heavy Peace and Special Deluxe: A Memoir of Life & Cars, all while assembling the projected retail release of The Neil Young Archives (Vol. 2).
Young has done concert dates with Crazy Horse on The Alchemy Tour, and a slew of live gigs with Promise of the Real with Lukas Nelson and Micah Nelson, sons of country legend Willie Nelson. They have just embarked on a European Rebel Content Tour that opened in early June in Scotland, and scheduled to conclude July 23 rd in Austria. On October 8 th and 15 th , Young will be sharing the stage with fellow headliner Paul McCartney at the Desert Trip festival in Indio, California. Continue reading →